Jake has been talking about attending a major RV show for years now. And while I have other pressing priorities (Kentucky Derby, for example, which involved funner things like HORSES), sometimes I let Jake do one thing that he wants to do.
Apparently that thing was the Florida RV Super Show.
And luckily for him, the Florida RV Super Show ended up being very enjoyable for me. Otherwise there may have been tantrums and such and nobody really wants to deal with a grown-ass 30 something year old woman throwing herself on the ground and whining.
We settled Dyna in for some $20/night dry-camping in the parking area of the Florida State Fairgrounds, which were surprisingly quiet at night and not too crazy during the day once everybody got parked in around us.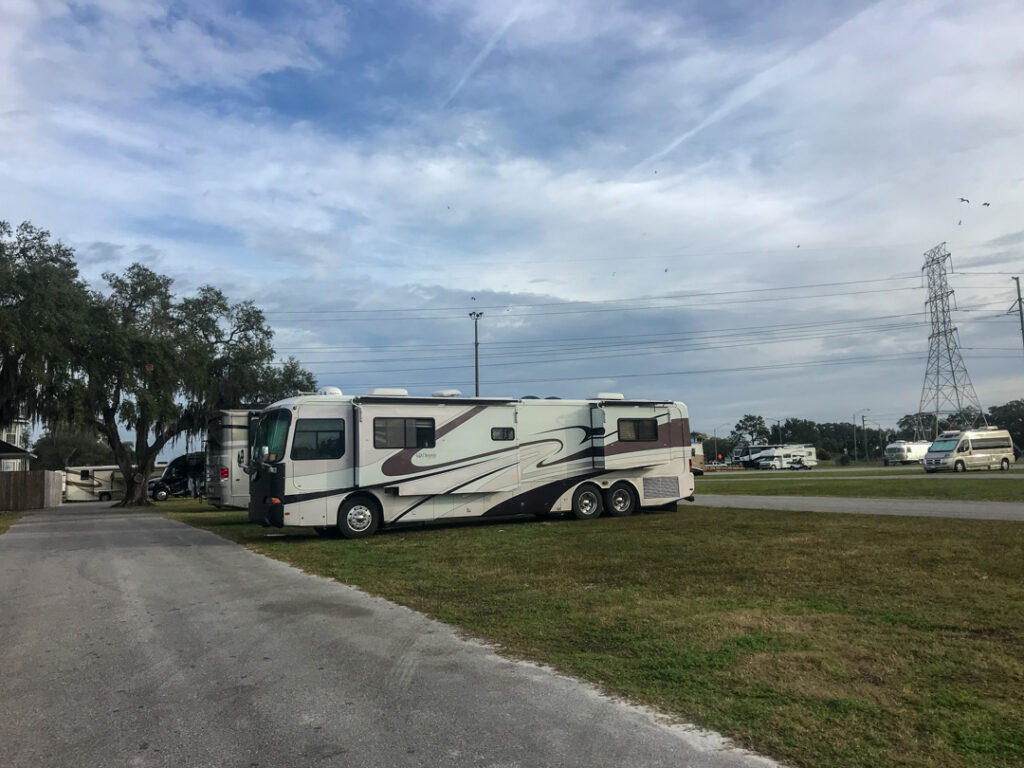 We spent a few hours each day over several days traipsing in and out and about the RV show – ogling the Prevosts and shit-talking the Thors.
We even decided on a few rigs that we would purchase if we wanted to go back into debt or if Dyna decided to up and die on us. And at one point, we had almost convinced ourselves that maybe we'd just go ahead and get us a new house. But… Dyna is good for us. And we are debt free. So… Dyna it is.
I did think it was kind of neat seeing people buy new rigs and trade-in their old wheeled houses right in the parking lot. I also thought it was kind of neat that I could walk into the RV show everyday and buy lemonade with my re-usable lemonade cup for an inflated, but discounted due to cup, price.
One of my favorite parts of the RV show was getting to meet my co-worker Joe! We've worked together and been online friends for a bit now – but officially meeting him was pretty awesome. Also, having him with us as we explored RV options increased the chance of a salesman approaching us by 100%. Not much has changed on the getting ignored by RV salespeople front. Which is mostly nice – but sometimes not. So, thanks Joe. For your company – and being the lure for salespeople.