Hi! We're Jake & Liz, two millennials who bought our first house in 2015. It just happened to be a house that has wheels.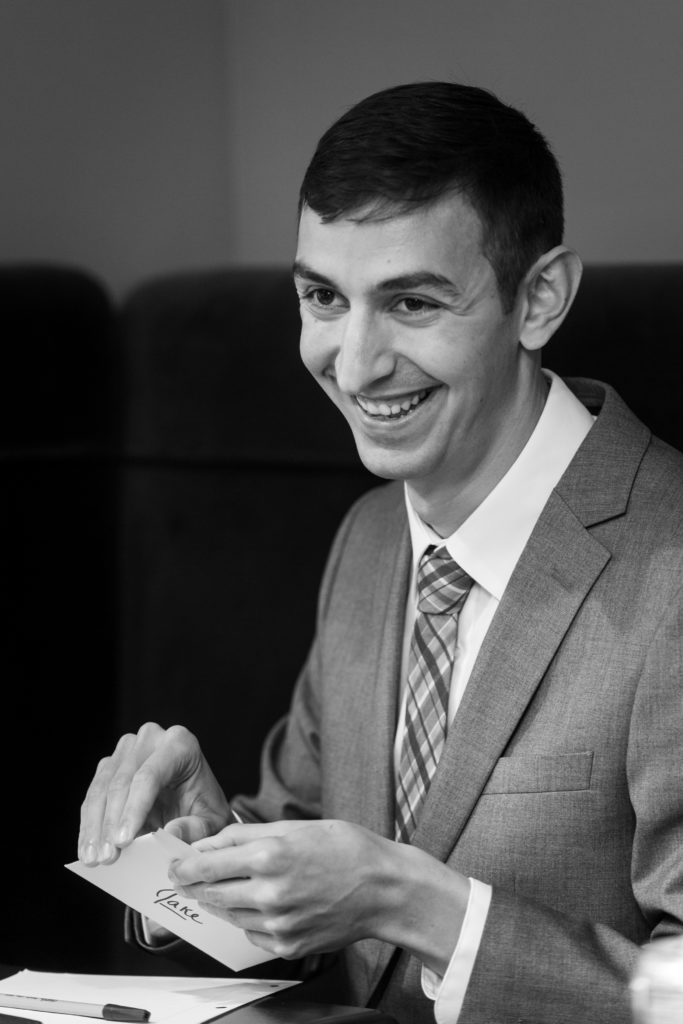 Jake is a web developer/designer by day and an aspiring RV mechanic by night. He works remotely for Intelliworx, a company out of the DC area. He enjoys hiking, beer, and chess. He spends decent chunks of time fixing the latest challenge NewDyna has thrown at him, and brainstorming reasons that we can't have a bunny.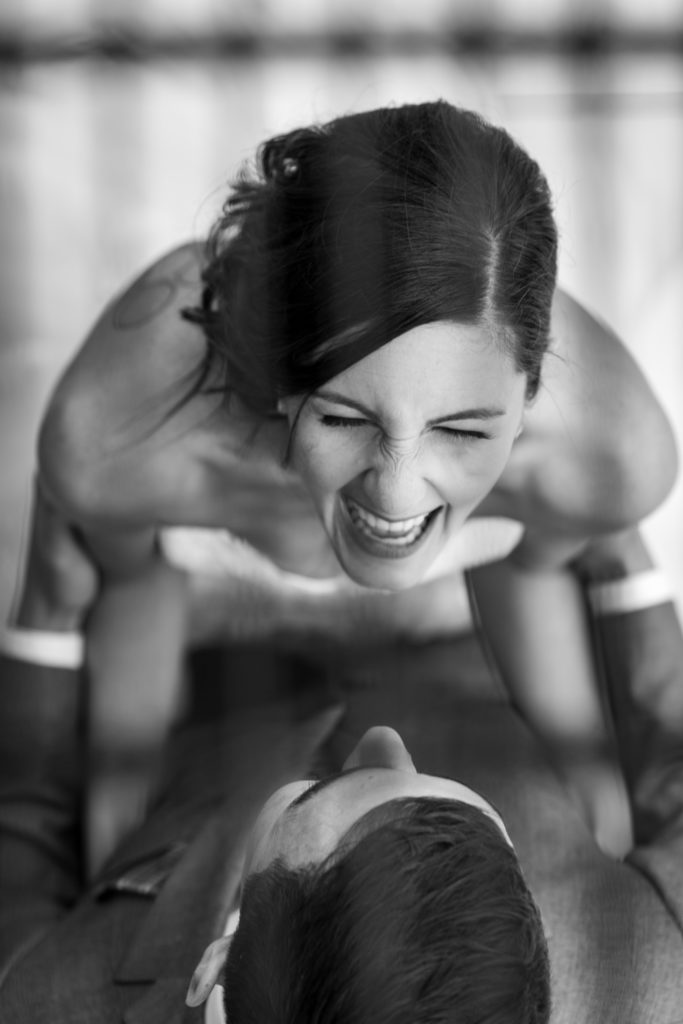 Liz is part of the customer support team at Roadpass Digital, the parent company of Campendium, Roadtrippers, Togo RV, and RVillage. She is a pretired Speech-Language Pathologist & very frustrated by the concept of backing up a fifth wheel. She enjoys long-distance running, candy, and begging Jake to buy her a bunny.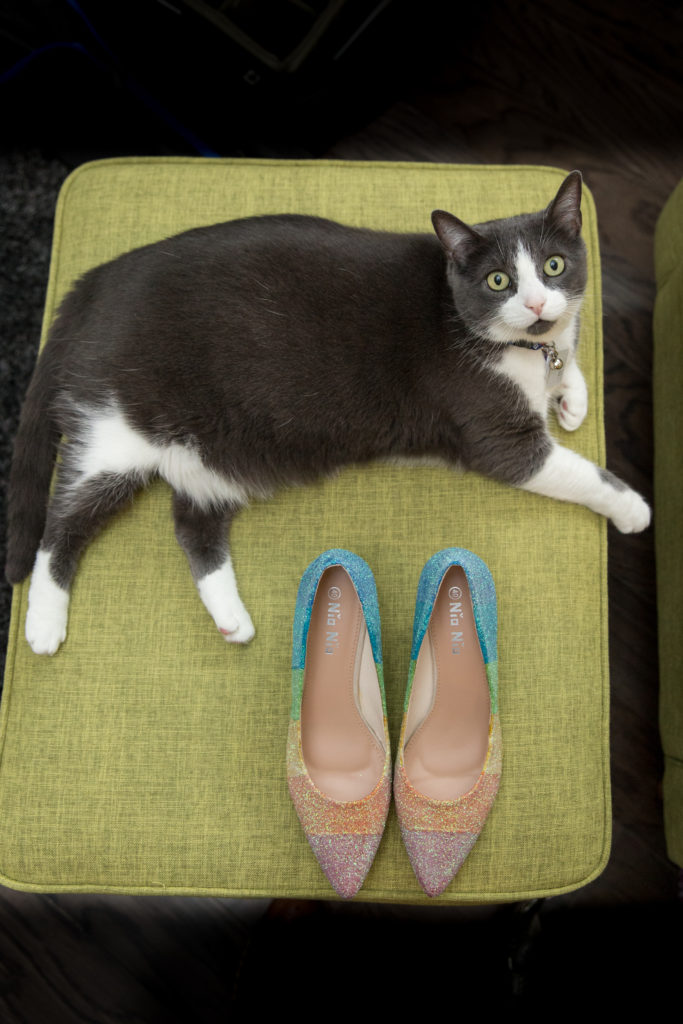 Lucy is the Queen of our household on wheels. She loves to be loved. When she's not reigning over a 50-meter radius around NewDyna, she enjoys napping and reminding us to feed her. Other hobbies include: shedding, coming inside to use her litterbox before returning outside, eating, sitting on keyboards, and aggressive snuggling.
We met in Rochester, NY and a few years later decided it would be a great idea to buy an RV and live in that. So we did. Our first rig was a 40′ Monaco Dynasty diesel pusher named Dyna. We motored around the U.S. full-time in Dyna from 2015 through 2021.
In early 2022 we transitioned to living full-time in a generic fifth-wheel: a 2022 34′ Grand Design Solitude 310GK. We've named her NewDyna and we tote her around with a Ford F-350 Dually.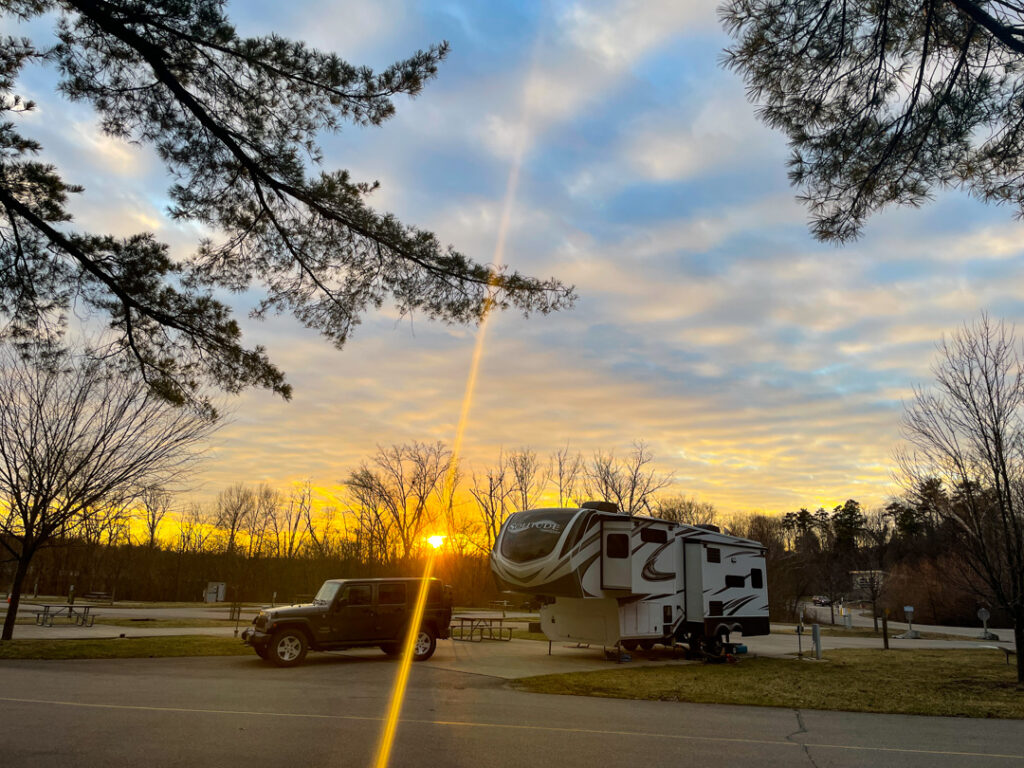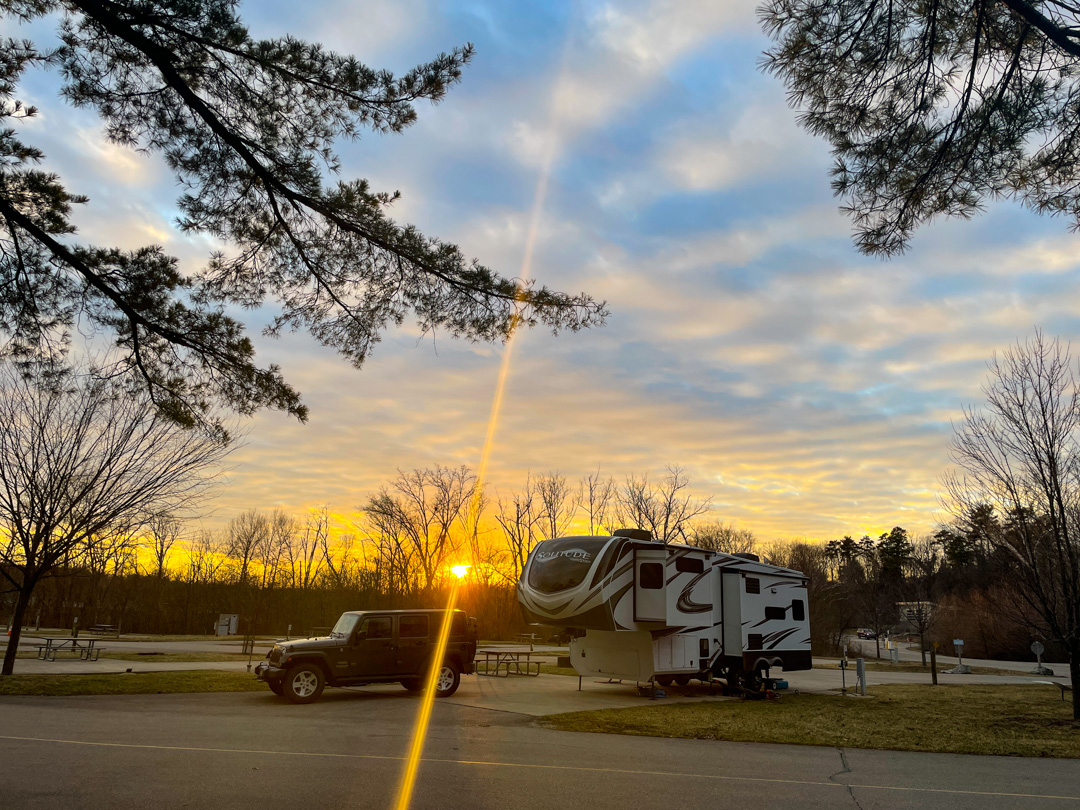 Together, we roll around the U.S, looking for beer, candy, cat treats, and quirk. We dislike sauerkraut, goat cheese, and horseradish – but pretty much anything else is fair game. If you see us out in the wild, please avert your eyes from the many attempts it takes us to back NewDyna into a campsite. We swear we were pros at backing OG Dyna into the tightest of places. And don't hesitate to say "hi" – we're friendly!