Hi! We're Jake & Liz, two millennials who bought our first house in 2015. A house that has wheels.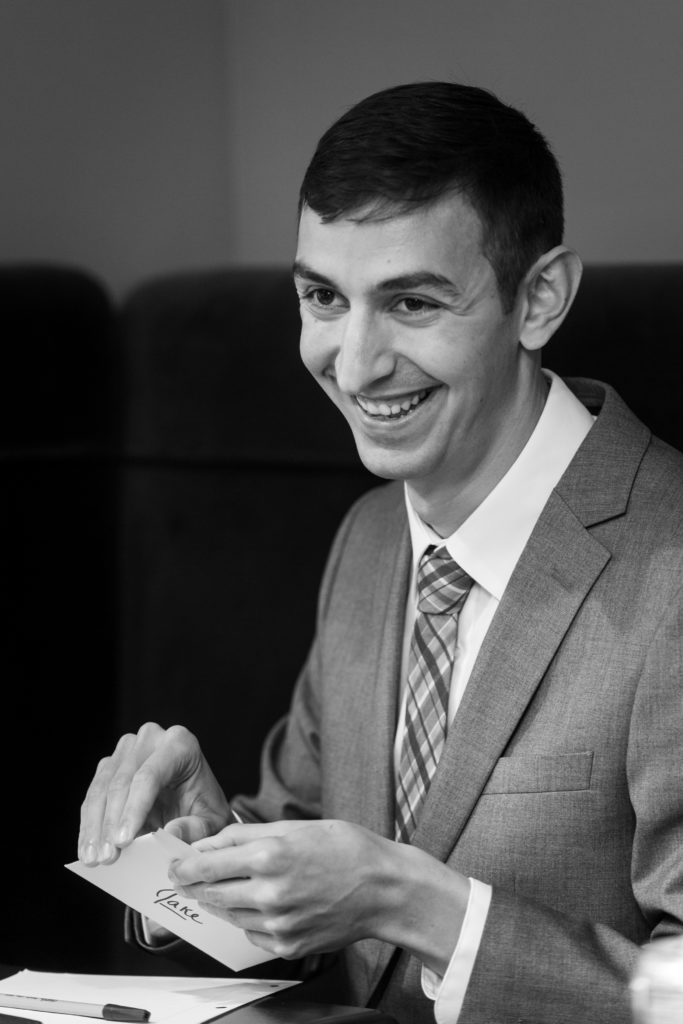 Jake is a web developer/designer by day and an aspiring RV mechanic by night. He works remotely for Intelligworx, a company out of the DC area. He enjoys hiking, beer, and chess. He spends decent chunks of time fixing the latest challenge Dyna has thrown at him, and brainstorming reasons that we can't have a bunny.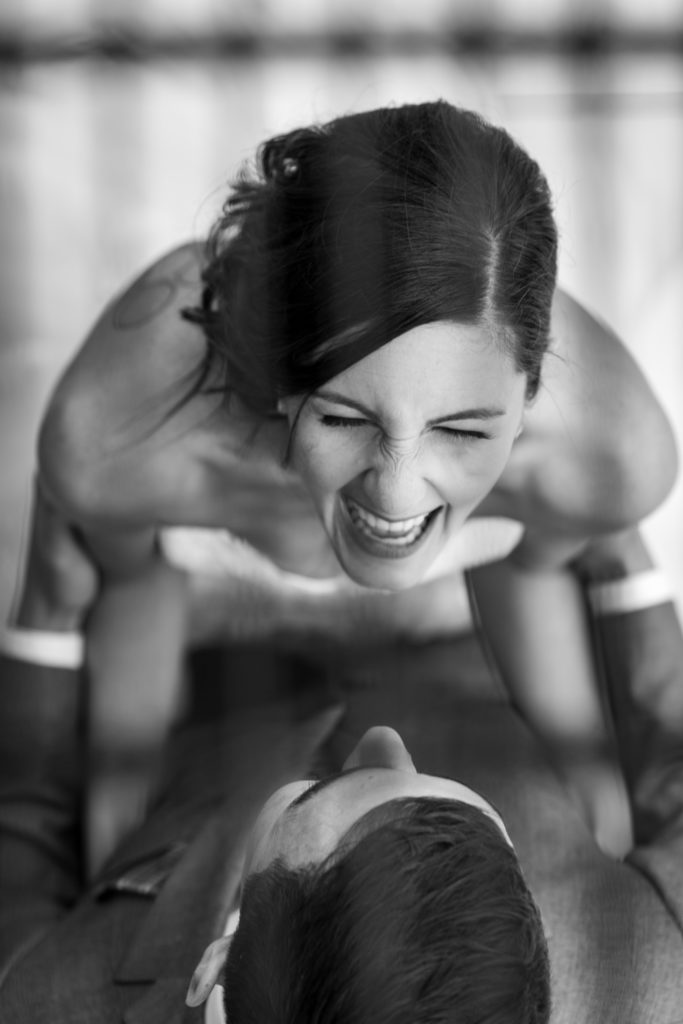 Liz is a pretired Speech-Language Pathologist who is currently the main driver of Dyna, is an editor and content creator at the Mobile Internet Resource Center and acts as Beyonce over at Campendium.com. She enjoys long distance running, candy, balloons, her nephew, naps, and begging Jake to buy her a bunny.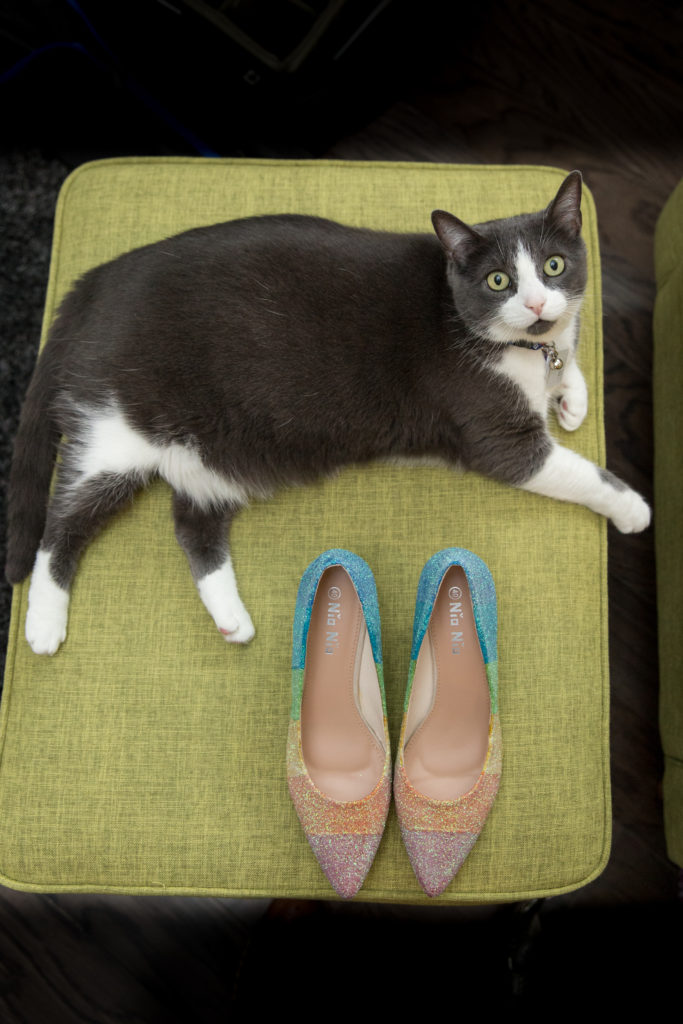 Lucy is the Queen of our household on wheels. She loves to be loved. When she's not reigning over a 50 meter radius around Dyna, she enjoys napping and reminding us to feed her. Other hobbies include: shedding, coming inside to use her litterbox before returning outside, eating, sitting on keyboards, and aggressive snuggling.
We met in Rochester, NY, but our wanderlust soon outgrew our beloved little city. So, we did what any couple of millenials would do; we bought a house…on wheels. She's a 40′ diesel pusher named Dyna. In July of 2015 we packed everything we could fit into a RAV4, ditched everything that didn't fit, and drove to meet our new adventure in Phoenix, AZ.
Dyna is a sometimes cranky 2001 Monaco Dynasty. She's 40 feet of fun on wheels who was loved by a family of 4 prior to us taking over the helm. We still find evidence of said family via legos hiding under cabinets and falling out of slides; we should have a complete set soon.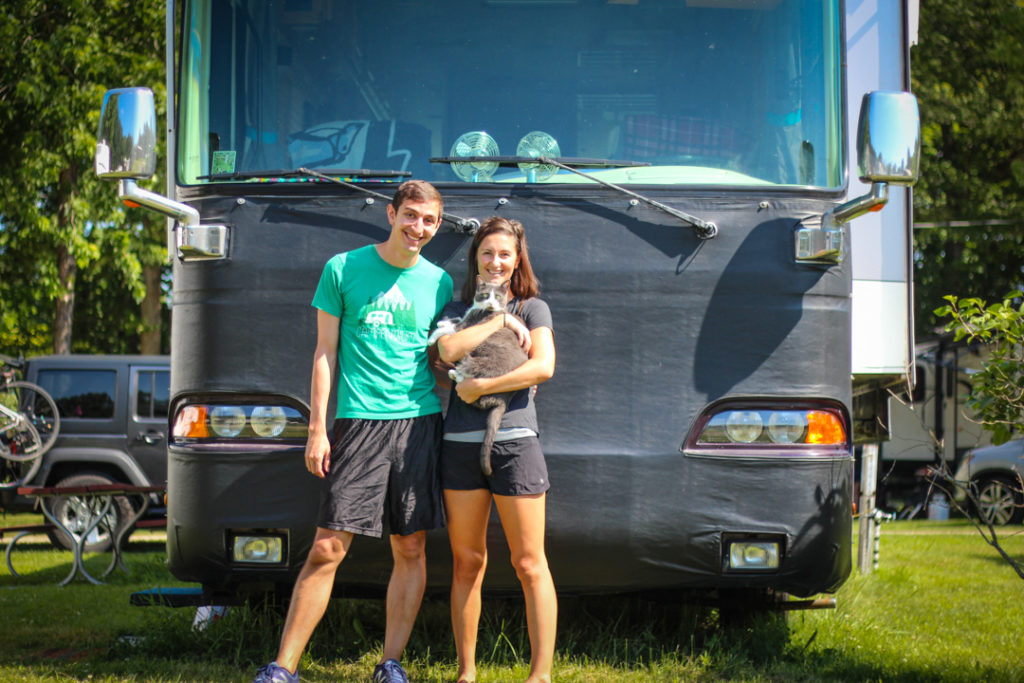 Together, we roll around the U.S, looking for beer, candy, and quirk. We dislike sauerkraut, goat cheese and horseradish – but pretty much anything else is fair game. We're here to share the triumphs, tribulations, adventures, and experiences of our life on 12 wheels.