We're rolling towards Denver… but Denver is currently frozen. And, well, we don't really want to roll into Denver when it's frozen. Because I am not personally indestructible to cold (my nephew apparently is, and has informed me of this fact on multiple occasions). And when we do arrive in Denver we will have a 15A hook-up. Which is enough to run possibly one space heater. I am a two space heater type of girl. Three if you really want to make me happy.
So, we stalled a bit. Hung out in Salina, KS.
We secured a spot at the KOA in Salina. At this point, KOAs are some of the only places still open for the season. And, their water was still on – which was a huge win. They ended up shutting it off a few days into our stay – but that was fine. Their bathhouse was clean and the shower water was hot. And there was a gas station Starbucks at the end of the KOA's road, so that was great for grabbing post-run lattes. Which are the best kind of lattes.
There isn't much happening in Salina. We found it offered a small downtown area, but the businesses populating said area were mostly unattractive to our interests. Where is the candy store, Salina? Where is the micro-brewery? Where is the weird burrito shop? Cupcake shop? Cookie shop?
Not in Salina, apparently.
Salina did have a clone statue of the statue we saw in Sioux City, IA – a city we found nearly as uninteresting as Salina. Don't be fooled by neat public works of art, apparently. They may be clones.
Salina did offer a (single) decent running option, though. A dike-top trail that created a decently miled loop if you cut across town.
We were in town for Halloween, which was a chilly evening. Because Salina has snow in October apparently. But, their Halloween was decent! My favorite Halloween activity, since no one trick or treats at RVs and also let's be honest – I'm not really into giving my candy away – is to walk around and check out the kid's costumes.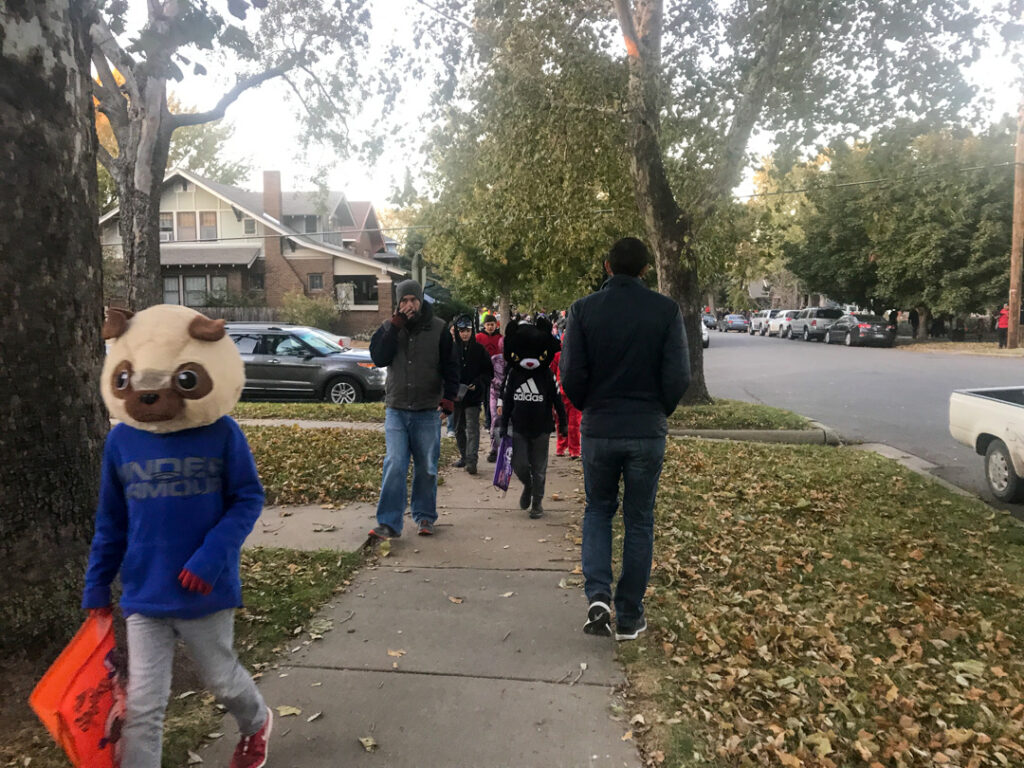 It's good I was born into a woman's body in this situation, as an adult male with the desire to walk amongst children in costumes would probably be frowned upon. I loved everything about Halloween as a kid. Not having children of my own, or a house where I can (reluctantly) pass out candy – walking amongst the hoards of tiny terrors brings me joy.
We topped off our evening with a trip to Burger King, where I got an Impossible Whopper. I'm into them. They gave Jake a Whopper Junior. Unimpressed.
There just wasn't much popping in Salina.