We route through the St. Louis area for the Provel. St. Charles is close enough to St. Louis to be smothered in the stuff. St. Charles was riddled with Provel, in all of its superior to American cheese glory.
Being decently lactose intolerant, I do try and take Provel breaks, although that goes against everything my heart tells me to do. Luckily St. Charles has some worthwhile non-Provel food options – mostly in the form of baked goods and sourdough bread from Mr. Meowski's bakery.
I should probably mention that Jake and I are in the midst of a marathon training cycle. When the furnace is hot enough most anything will burn. St. Charles offered an impressive number of bakery options to feed the furnace. A cookie shop and a macaron shop and a cupcake shop and an ice cream shop and Mr. Meowski's shop all within a few hundred feet of one another on a sweet little old-fashioned downtown – St. Charles knows what is up.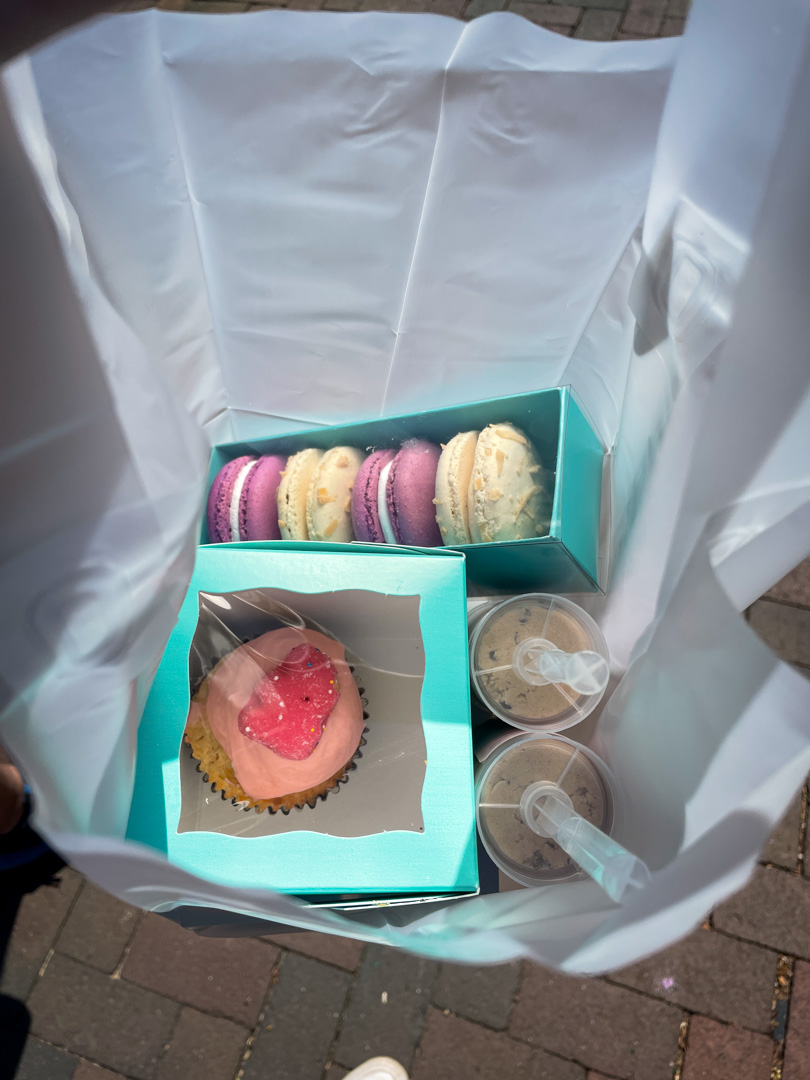 We set up the house at Sundermeier RV Park, which abuts a rail trail leading to town (and Mr. Meowskis!) and beyond. We spent many hours slogging along that trail before refueling in town. The RV park was pricey but decently quiet and very tidy. We are still struggling to back New Dyna up without tearing up lawns, but by the time we left our divot was mostly healed. Mostly because we extended our stay several times due to the fact that I had not had my fill of Provel.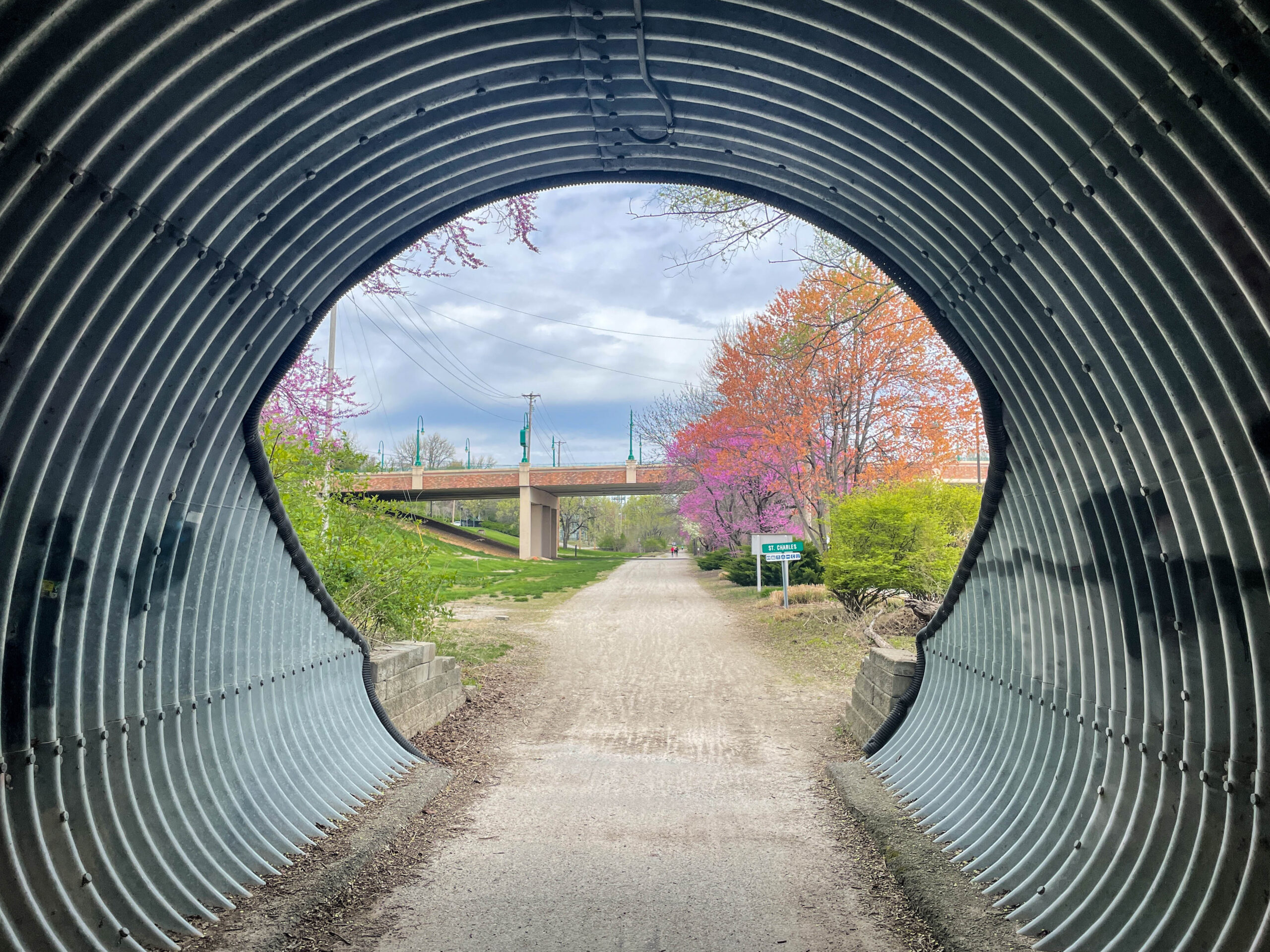 Before rolling out, I found out that Schnucks, the local grocery chain, sells slices of Provel cheese. I loaded up on Provel slices, grabbed a few extra almond croissants, and we pulled out without causing any more lawn scars. (Forward is way easier than backward).
If you're looking for a very cute American town worth an overnight or two – I highly recommend St. Charles.