A beautiful sight appeared before us while traveling in our wheeled house from a camp spot near NYC to an RV park near New Haven, CT: a billboard for the PEZ Visitor's center.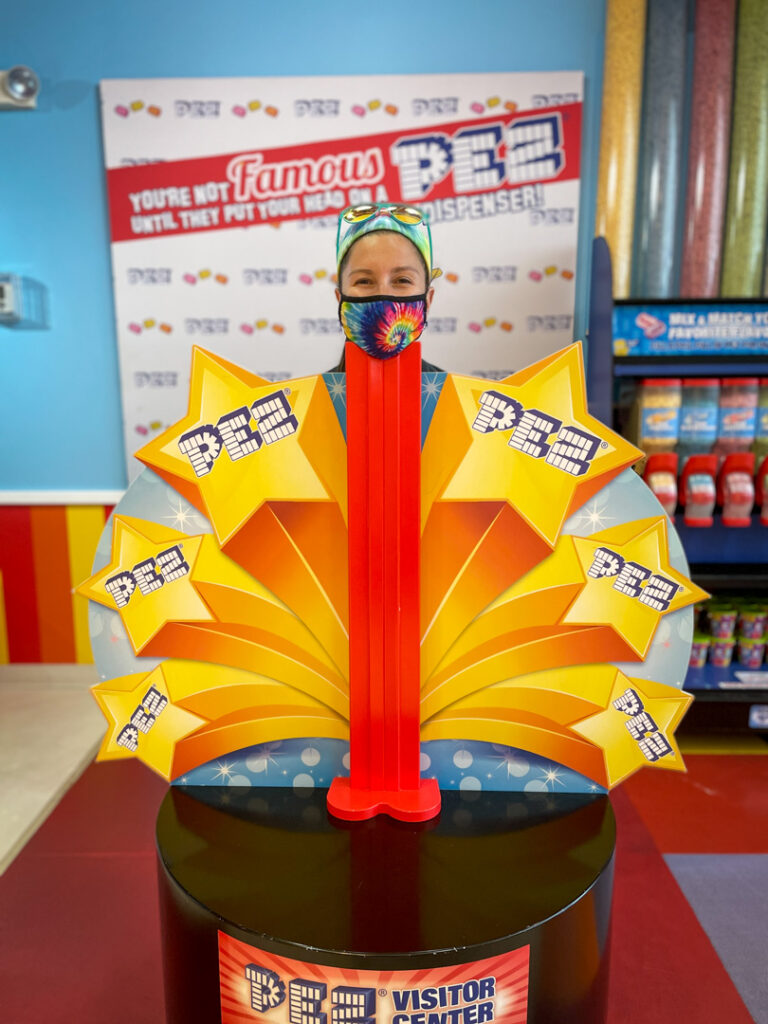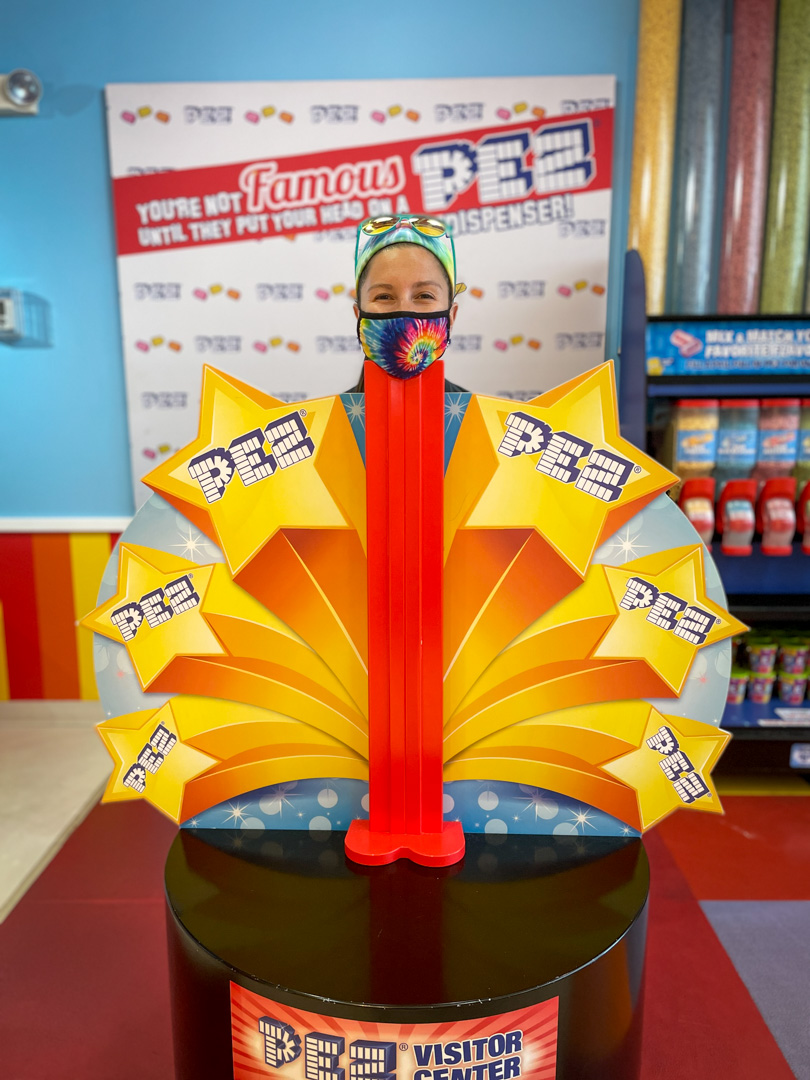 The PEZ Visitor's Center immediately became my pièce de résistance for the area.
Yale? Yeah, whatever. A good portion of the residents of New Haven apparently hate the place anyways.
(There was some interesting graffiti strewn about New Haven indicating some… tension.)
PEZ Visitor's Center? YES PLEASE.
(There was no graffiti indicating a hatred for unfair labor and taxation practices of the PEZ Visitor's Center.)
PEZ Visitor's Center did not disappoint. They had PEZ containers. Giant PEZ candy (display only – boo!). A PEZ motorcycle. Bulk PEZ for $6.99 a bucket.
We left happy and laden with two bulk buckets of PEZ.
The rest of New Haven was 'fine.'
We came to New Haven because they brag a lot about how great their pizza is. I will be addressing that situation momentarily. First, let's note the fine-to-good aspects of New Haven.
They have Yale there. Which is apparently controversial, but is architecturally compelling and also has a history of being famous and smart. We walked about Yale a few different times, but my favorite was the afternoon we purchased donuts from Donut Crazy (good!) and sat for quite a while visually examining the grotesques, gargoyles, and faces implanted on the campus buildings. We enjoyed running on the Farmington Canal Heritage Trail, which meanders into the city. We were delighted by the food at Sherkaan Indian Street food (yes to Papri Chaat).
And then…
… we tried the highly touted pizza.
And by 'tried' I mean that we were personally harmed by New Haven's apizza. Offended. What is wrong with the pizza in New Haven? And why do people pretend it's the best pizza to grace the earth?
New Haven calls their attempt at pizza 'apizza'. Hopefully because they've realized on a subconscious level (they are definitely NOT ready to admit this outwardly), that what they are calling pizza is not good. So if they give it a different name, 'apizza', it can be the best of that. Which would be a low-hanging goal, if that is the case.
And yes, I am aware that this opinion is likely to garner hard feelings from all of those who enjoy burnt-yet-still-soggy-unmelty-cheese-cardboard. But sometimes you just need to make your stance known on the important aspects of life.
Apizza is not good.
We stayed at a mobile home park with an RV section while exploring the area; it's literally the only game in the area.
While the park wasn't much to look at or enjoy, it planted us near enough to some coastal towns to enjoy a few sunny afternoons milling about their sidewalks. The West Haven coastal area was pleasant but weirdly sort of abandoned feeling. We appreciated the coast of Milford, and the interesting brunch fare at The Corner Restaurant.
My favorite of the coastal town areas we poked about during this stay was Guilford. Historic and quaint, we spent a Tuesday around lunchtime scarfing down lobster rolls and sipping on fresh-squeezed lemonades from picnic tables on a dock at the city wharf. Charmed by Guilford, we returned on a Saturday, walking about and appreciating the historic homes, parks, and bookstore the city had to offer. We snagged some fresh-pressed juice from a juice mobile that was idling on the outskirts of the park central in town and people watched.
We are in need of a pizza palate cleanser, however. It's time for us to mosey along. We're headed East along the coast.