Welcome to the city of believers!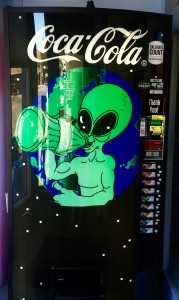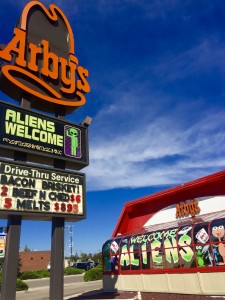 From October 9th-16th, we were surrounded by conspiracy theorists, a ton of bugs, and possibly aliens. We decided to stay a bit outside of the city of Roswell in a State Park called Bottomless Lakes. We chose to stay there because it was pretty cheap for full hook-ups, it touted FREE wifi (so much uploading happened during our stay!), and we tend to like the State Park scene better than the RV park scene. We got lucky because this particular State Park also happens to be one of the two things to do in Roswell, NM. The other thing to do is aliens.
Bottomless Lakes State Park was New Mexico's first State Park and involves nine tiny, but deep lakes (cenotes) placed near each other. The cenotes were formed when caves within limestone collapsed because the Pecos River eroded away at the limestone. Anyway, all of the historic geological stuff makes for some pretty sweet scenery. Also, it makes for a lot of bugs because Bottomless Lakes is in a desert and these are little holes of water. Bugs seem to like that. And also big spiders seem to like that. I don't really like big spiders. Regardless of bugs and big spiders, the park is really nice. And decently cheap to reserve a space. We also were lucky enough to meet a gentleman named 'Gregg' who made sure to tell me about all the bugs and spiders he has seen at this park. He travels in a 'su truckee trailer' and likes to drink tequila. I don't like tequila, but I did like talking to Gregg, so we hung out and drank our separate drinks of choice and conversed into the dark. (Jake had to work ridiculously late so he couldn't be entertained by Gregg) Gregg also somehow enticed a solo traveler named Crystal (she also wore a crystal around her neck) to hang out with us, so I think that would be considered a 'party'. All-in-all, our stay at Bottomless Lakes State Park was nice.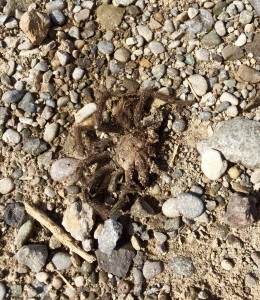 We happened to be in town for the Eastern New Mexico State Fair (technically a 3rd thing to do), which provided us the opportunity for decent burritos, our first run in with a diabetes delight called 'Big Red', and some mediocre rodeo. Otherwise, it was pretty overpriced for a couple of varieties of livestock and a midway. (We looked for the butter sculpture for hours seconds! Where the heck is their butter sculpture?!)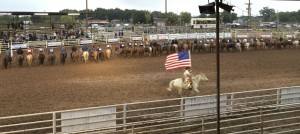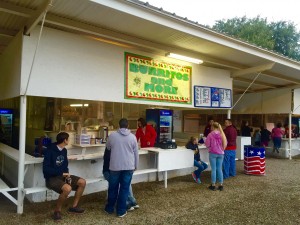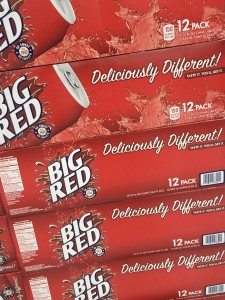 We were pretty stoked to explore the town of Roswell. We checked out the International UFO Museum (yes, you heard right, international) which is pretty much the worst/best museum ever. Don't go to this museum if you can't read or don't speak English, because it is pretty much just a bunch of newspaper clippings and police affidavits hung on the walls. There are also a few creepy alien sculptures laying around. We enjoyed the museum for an hour or so, then hit up some of the world's cheesiest gift shops (all conveniently located in the city of Roswell!). and popped into a pretty awesome little hispanic/alien themed bakery. Then we ran out of things to do in Roswell. We got lucky (again) and happened to be in town for the 'Roswell Museum and Art Center Art Block Party and Chalk Festival' (that name is legit; I will hereby shorten it to: 'Block Party'). The Block Party was pretty sweet. There were people learning how to do the 'Thriller' dance, ~50 entrants in a chalk art contest, a car that you could paint on, a pottery making table, a guy who let us look into his sun telescope to see the sun, a snow-cone trailer that took an epic amount of time to produce snow-cones, and a super delicious hamburger food truck. We really liked the block party. And the hamburgers. Honestly though, Roswell itself didn't quiet live up to it's 'hype'. Even if all of that 'hype' mostly came from my dad. On a side note to Coach Love, I did make sure to take some 'precautions' just in case. I knew that you would be concerned if I hadn't.
That's pretty much all of it for Roswell, NM. We're leaving the aliens and headed for bat country. But not before I display my tinfoil hat alien protection. Critiques?