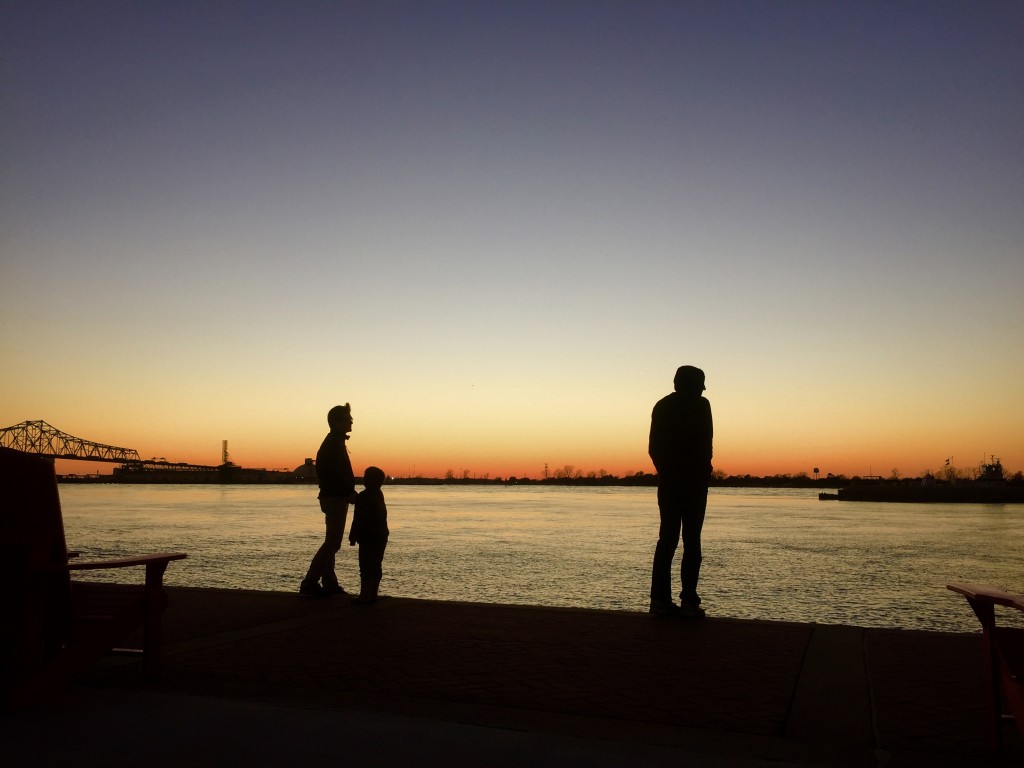 So, we allotted way too little time to Baton Rouge. 4 days was nowhere near enough to taste enough heart attack inducing food, smell the abundant (not always good) smells the Mississippi carries, or (in Dexter's case) pee on an appropriate number of Cypress trees. We did what we could though (and being that easily accessible public restrooms are not common to this area, Dexter certainly did what he could).
We stayed at a slightly run-down county park which just happened to also be a horse farm (there is no way I would ever plan that!) The hook-ups were not guaranteed to work, the ground was soggy and flooded in parts, and there were no special amenities. So, basically, this was the best RV park ever. Because, horses.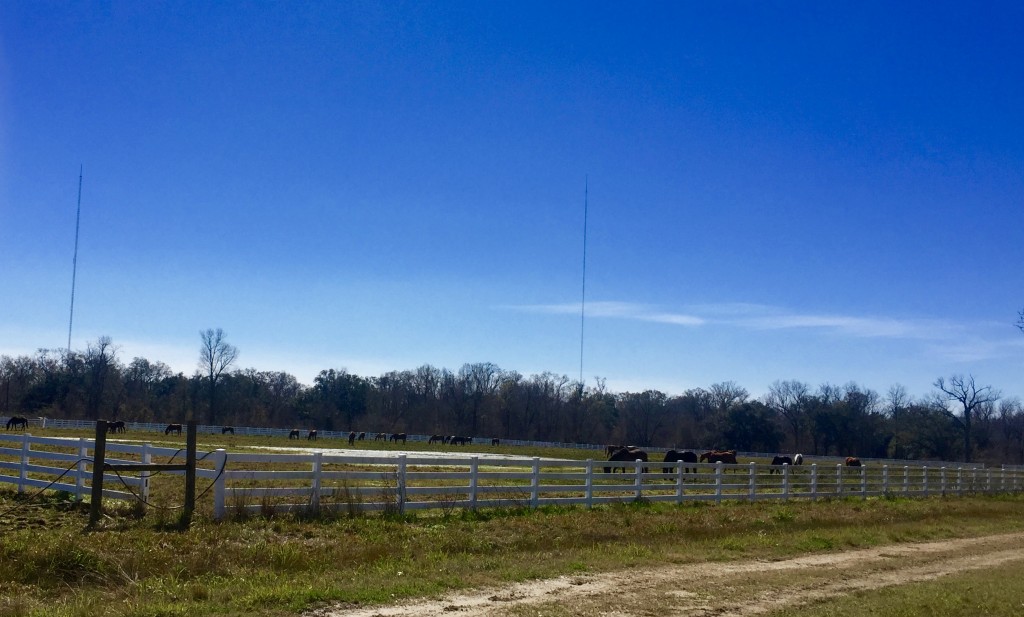 Also, Mike the Tiger 6.0 lives a short jog away from this RV park (Farr Park). Mike the Tiger the 6th is LSU's live mascot and he lives in a pretty sweet enclosure on campus (heck yes LSU has a tiger on campus). Most importantly Mike the Tiger VI was once the mascot of the great O'dell Beckham Junior (OBJxIII) who attended LSU to do some college footballing. So, as a NY Football Giants fan, I (Liz) made an every morning pilgrimage to visit the site of OBJxIII's early footballing days. Baton Rouge made this task super easy by providing a paved, flat, beautiful path atop the dyke of the Mississippi River where you can be thoroughly entertained by the large numbers of barges being pushed around carrying stuff (I seriously thought barges were made up so that publishers could have something to talk about in middle school history books). We also made a few additional afternoon visits to LSU (so Dexter could pay his respects to OBJxIII and some other great NY Football Giants, such as Reuben Randle). During these visits we saw Mike the Tiger version six doing tiger stuff (such as attempting to play with/eat a woman walking outside of his enclosure) and learned that Mike the Tiger the 6th is actually kind of a jerk and doesn't like to go to the football games (so he doesn't go).
Since our stay in Baton Rouge was so short, I don't think we got an authentic 'feel' for the place. However the vibes we did get were good ones. There is a castle right downtown (which also happens to be the former Louisiana Capitol building) and the river walk is long and beautiful. Baton Rouge also provided us with our first taste of the Carnival season via a night parade downtown (note: we would later appreciate just how 'tame' this parade was after attending the parades in NOLA). It also laid some foundation for great grub at Louie's Diner (we devoured some Po'Boys and burgers). We checked out their Saturday Farm market; while it was small, it offered some delicious treats (French baked goods, Sweet Potato Pies). And who can pass up the allure of a giant mug of root-beer in the sky? Not us. (Even if the homemade root-beer served wasn't earth shatteringly great). Oh, and thanks for the heads up on the whole 'geaux' = 'go' thing, Baton Rouge. Not knowing that Southern Louisiana folks spell things however the heck they want and then also pronounce it however the heck they want (i.e. unrelated to spelling) would have been extra embarrassing upon arrival in New Orleans.
And with that, we are on to New Orleans and our first Mardi Gras!