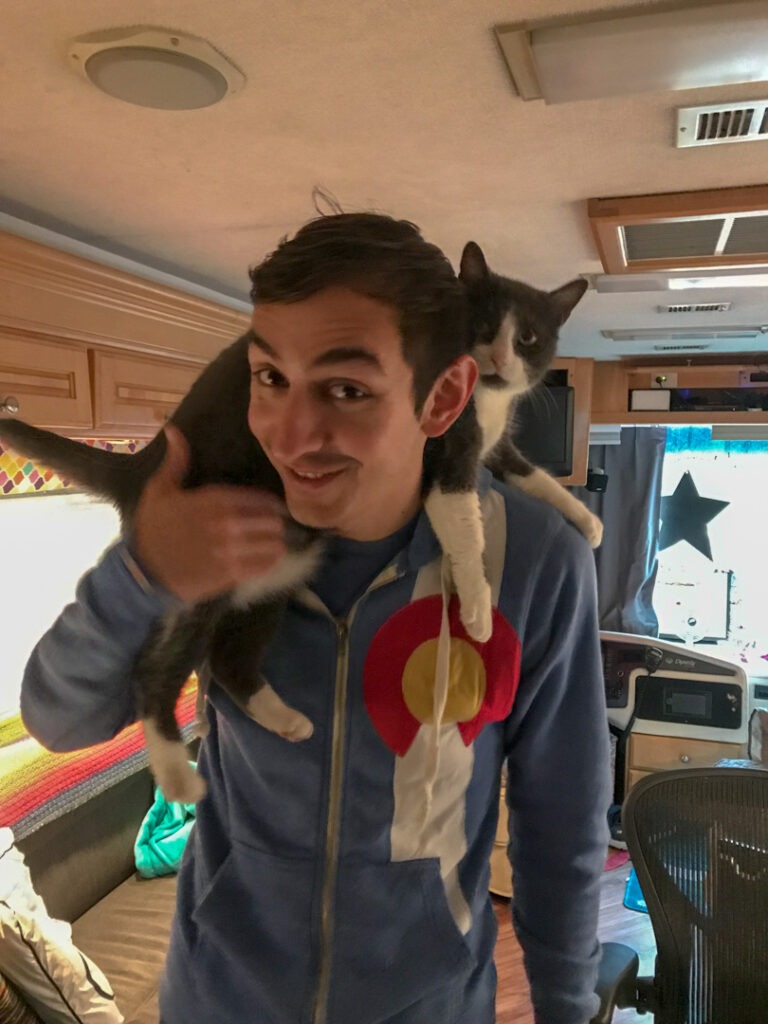 We pulled into Columbia, SC, greeted by a late Fall cold snap. So we spent pretty much our entire stay in Columbia huddled in Dyna trying to stay warm. We bought an additional space heater. We hunkered down for four days and snuggled Lucy. I continued my recovery from my One Epic slog. (I catch some emotions after long exertions, and do a lot of napping, and feel a lot of emotions). Jake spent the days trying not to do anything like eat too much of my candy stash that might set off a wave of tears. He's really good guys.
We stayed at Sesquicentennial State Park. With a name like that you would expect it would be a pretty epic place to stay. And it was nice. Not epic, but fine. There is a little lake that you can walk around on a trail, and a sprinkler park for sprinkling kids in the warm weather. But it wasn't warm during our stay. So we didn't have to commandeer a child to sprinkle.
But yeah. I guess we're going to have to revisit Columbia someday. Because we didn't explore. We just hunkered down. And we are okay with that this go round.