We have been manifesting a transition for half a year now. And by 'manifesting' I mean that I have been manifesting it just like you see the influencers on social media do while Jake has been working through the processes and details and phone calls to make it happen. I'm pretty sure that's how manifesting works.
We bought I manifested a new house!
It still has wheels, but two fewer than our old girl. It still has slide-outs; one extra. It's not got an engine, meaning we're now a single-engine family. Still diesel though – wouldn't want to decrease our carbon footprint by too much (womp:womp).
After 3 months in Cincinnati, we're rolling out in a new rig.
Meet, NewDyna: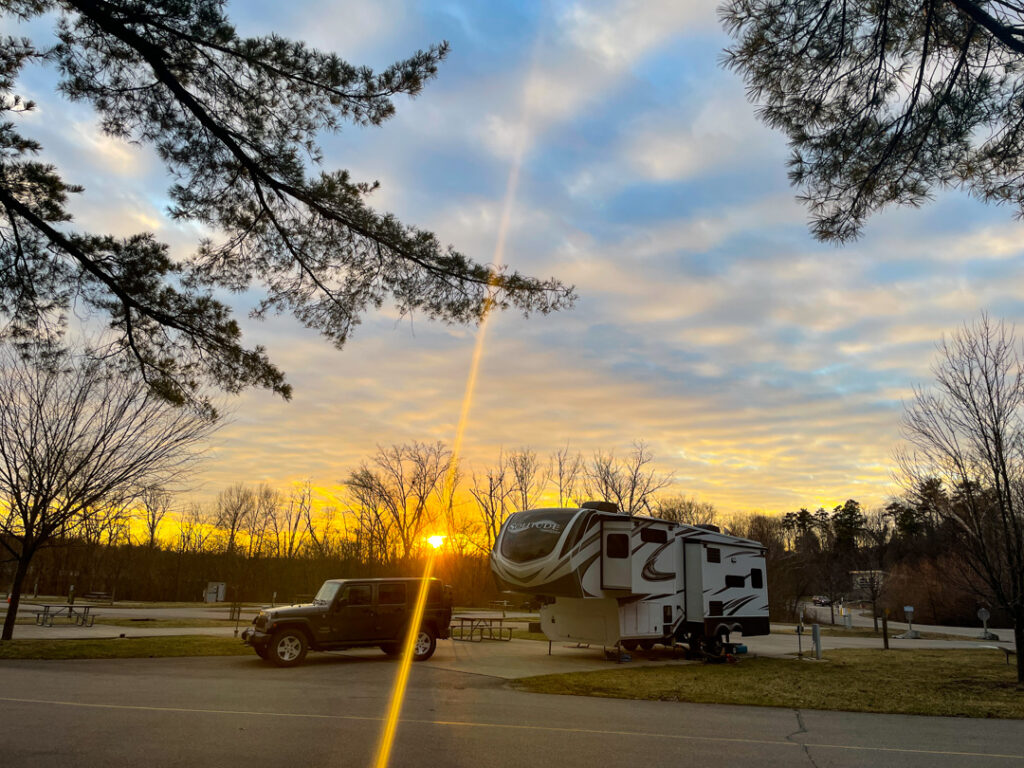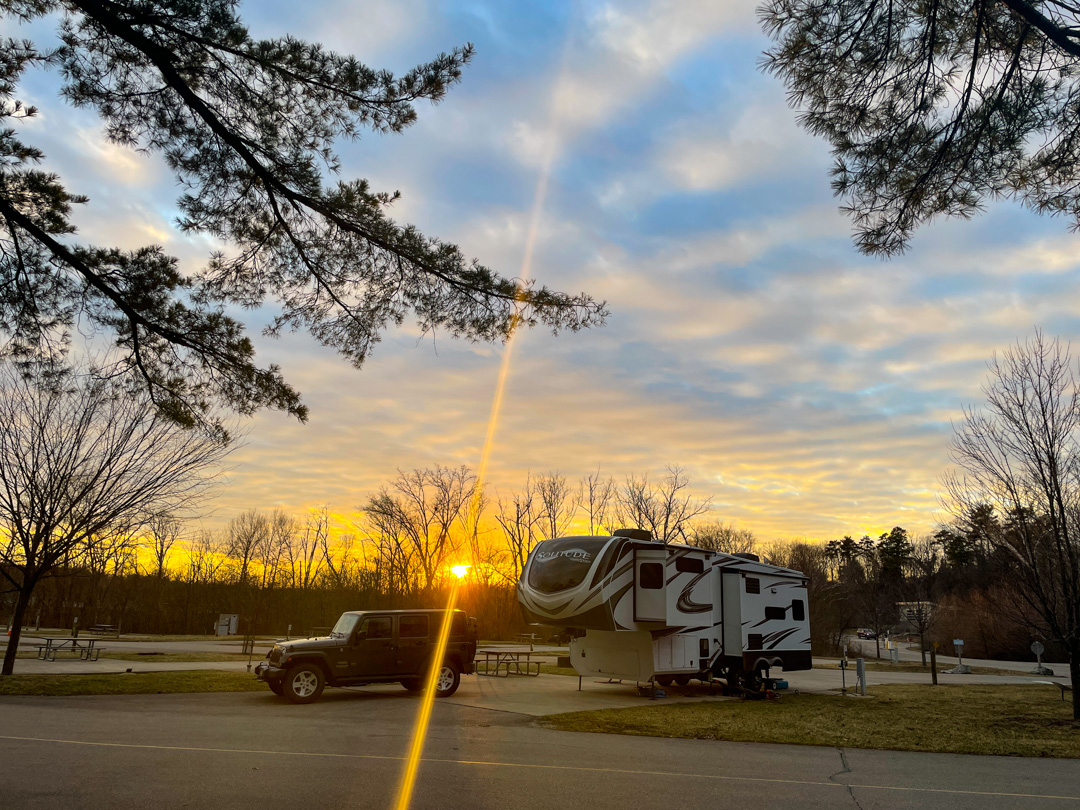 She's brand new, completely generic, and full of modern, cheaply constructed stylings and amenities. She's boring and looks like every other RV in the park and we are loving living in her. Is she already showing signs of the poor build quality rumored to plague most every new RV that rolls off the manufacturing line? Hell yes she is. Does she have a televator (that's a TV elevator for you plebeians) and a kitchen island and a shower that is not part of the bedroom? You bet your booty she does.
Buying a new wheeled house meant saying goodbye to OG Dyna. She has been good to us and it was not an easy decision. She is the only rig we've ever known. While we had considered transitioning to a newer, smaller rig many times throughout our 6.5 years on the road, we knew that what OG offered us in her sturdy, reliable, reputable build could not be replicated by what is currently (or has been available recently) on the market in our price range. Our lust for modernity finally won out, and after realizing we weren't willing to plop nearly $300K down for a decently built newer Class A (*cough-cough* Tiffin Allegro Red *cough-cough*), we decided to make the leap to a tow behind. Maintaining a single-engine is appealing, as is the ability to put an engineless rig in storage for chunks of time if we decide to seek non-RV-related adventures. The quality of a fifth-wheel – especially a 2022 fifth-wheel – is antithetical to what OG Dyna offered, but the modernity and flexibility of NewDyna excites us.
If we end up hating it, we'll figure it out.
After a short time on the market, Dyna found a new home with a young couple from Michigan looking to vacation in her. She'll do them a solid. It was heartbreaking and amazing and weird to see her drive away without us.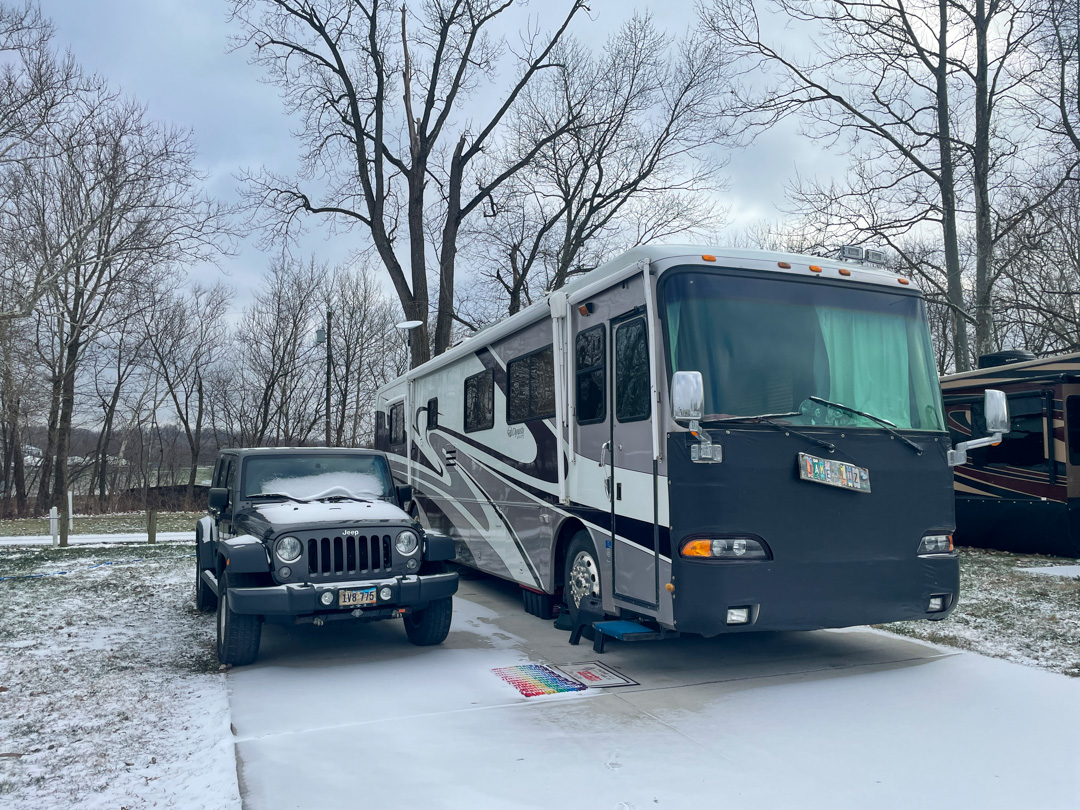 While we spent a solid three months in Cincinnati, most of that time was spent tending to our new rig transition. We chose Cincinnati for its position between Canton, OH (where we took delivery of NewDyna) and Louisville (where we took delivery of the F-350 to tow NewDyna with).
We spent our first two months in Cincinnati occupying two sites at Tucker's Landing RV Park. The month of December was our final month in Dyna, and we decked her out one final time for Christmas. We spent the actual holiday back in NY, as per usual, with our siblings and my mom.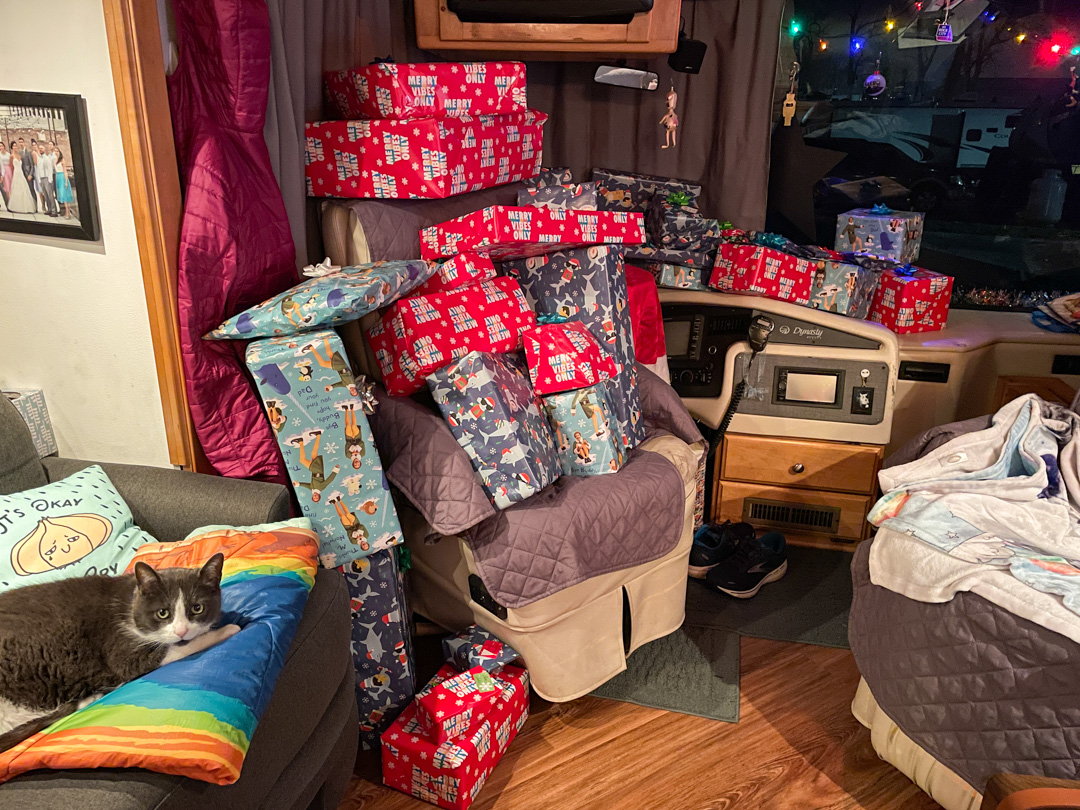 During our final month in Dyna I celebrated a babymoon with my G, Meggy, in Indianapolis. We celebrated puzzled our way through the New Year in a state of fatigue edging on illness (it's tradition!) We joined friends Kim & Jim (who live in the Cincinnati area) for dinner at various restaurants (Morelein Lager House, BrewDog, Sacred Beast), all of which were excellent in terms of company and food. Kim also taught me the wonders of the OpenTable app. Dinner reservations might be my new favorite game.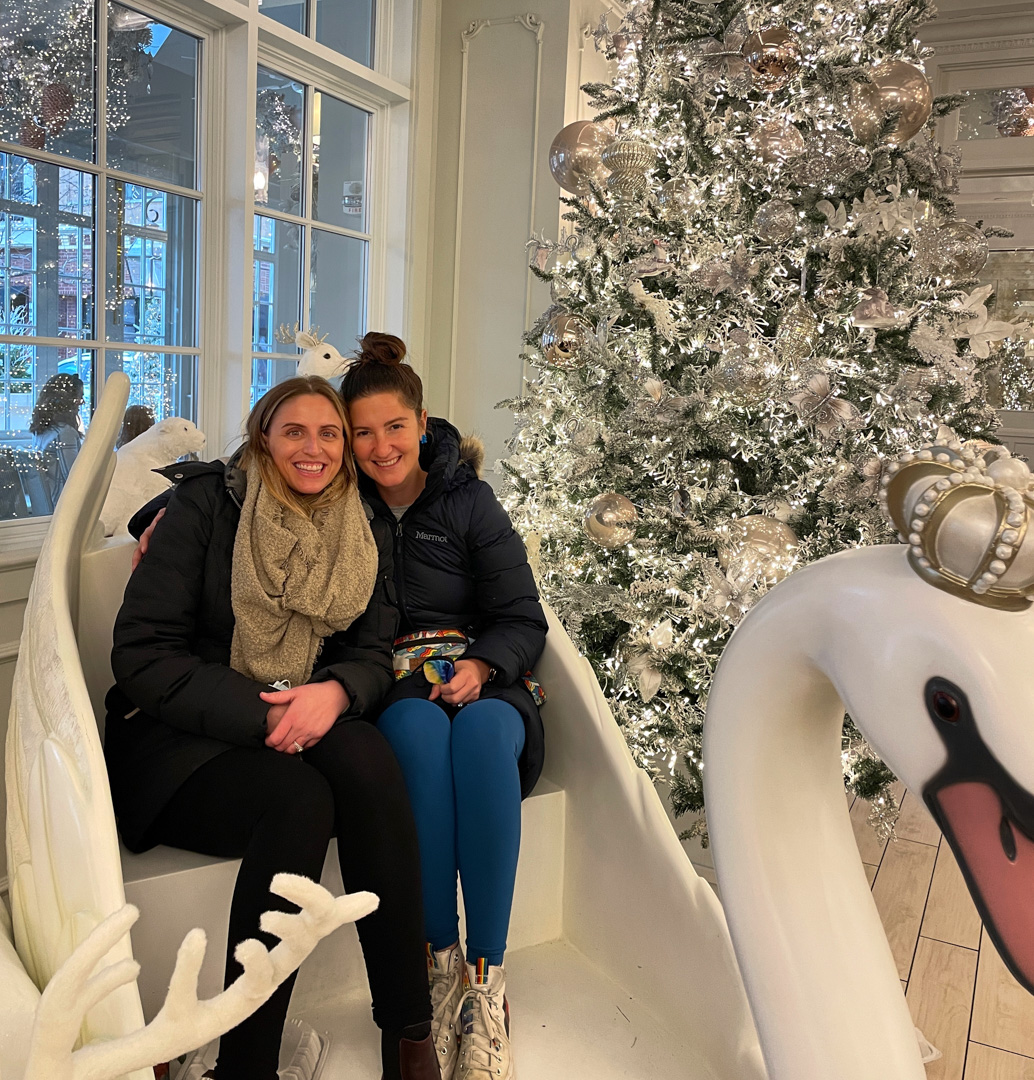 We survived the winter weather we have been avoiding since going full-time nomad in 2015. Winter is a game Cincinnati plays. We found that NewDyna has the ability to stay warm much more consistently than OG Dyna, which made the experience questionably enjoyable.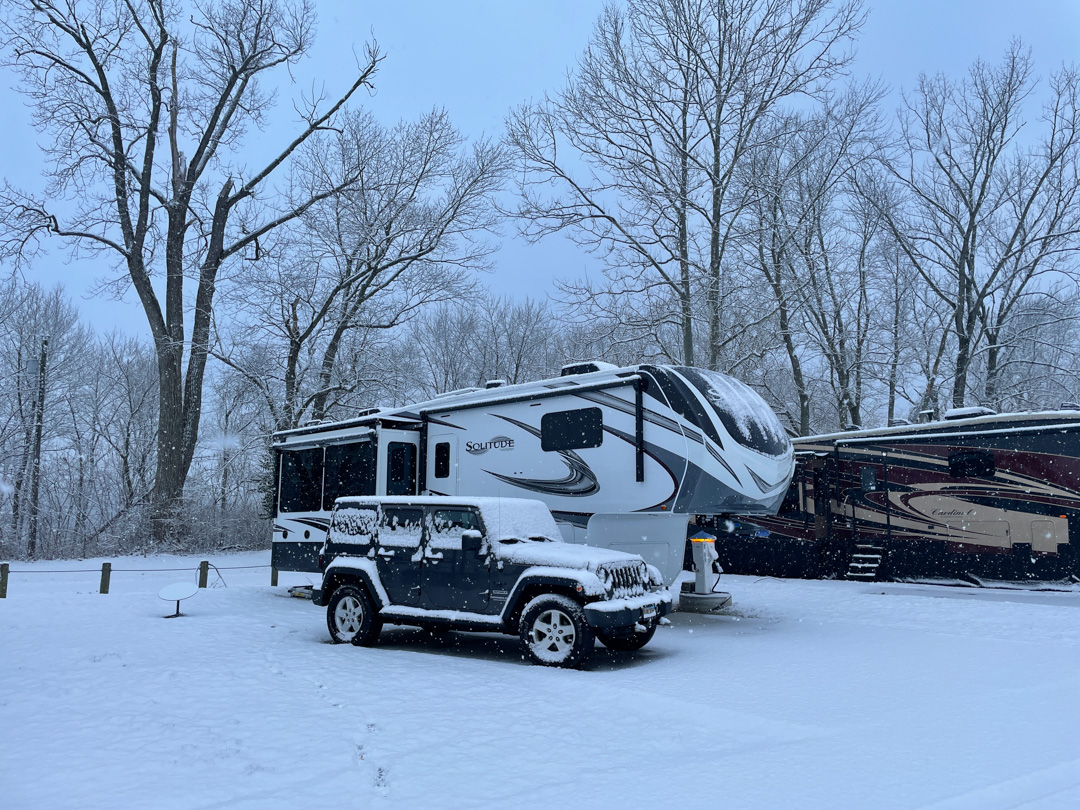 We were without a truck to tow NewDyna into the month of March. Our general angst related to the desire to be able to move again morphed into 'oh shit concern' when the river adjacent to the RV park we were stationed at threatened to flood in late February. We were able to employ a local towing company to haul NewDyna up to Winton Woods County Park, just north of Cincinnati. We completed our cycle of waiting on Ford to spit out our new truck there. This move neutralized the threat of losing our new house to rising river waters and also provided Lucy's bird feeder with an unexpected surge of customers.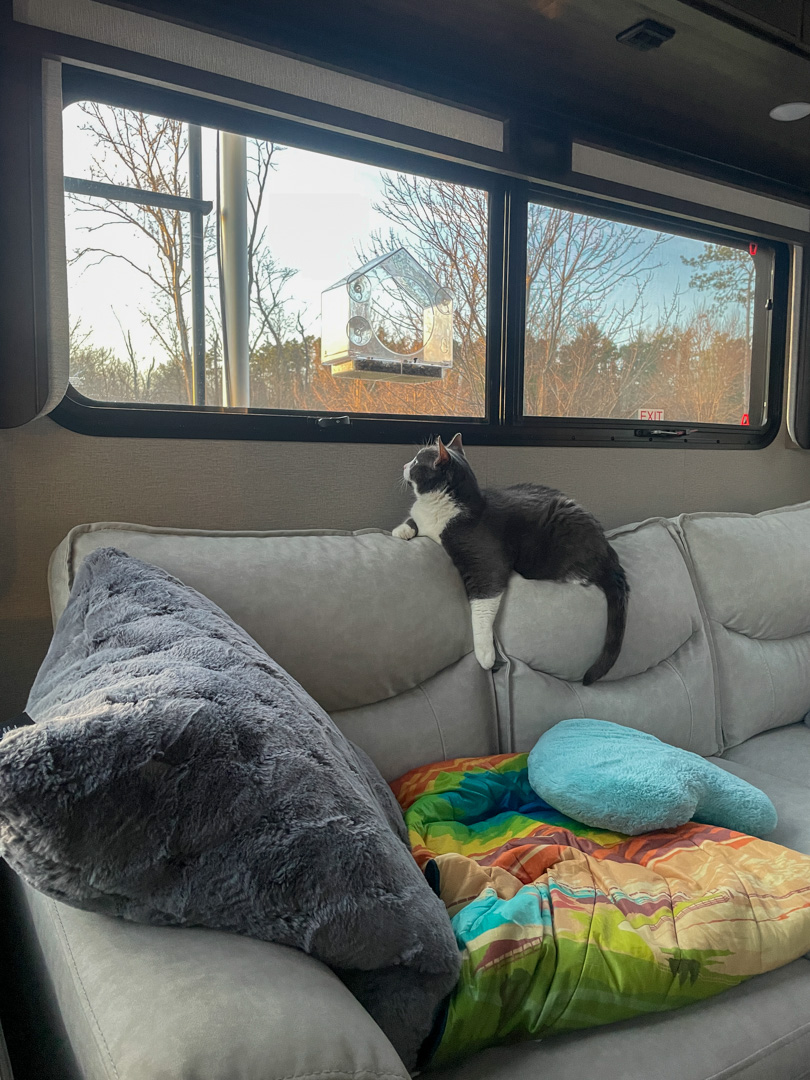 Intermingled with 'new house' projects, we made sure to get out and experience a bit of what Cincinnati has to offer.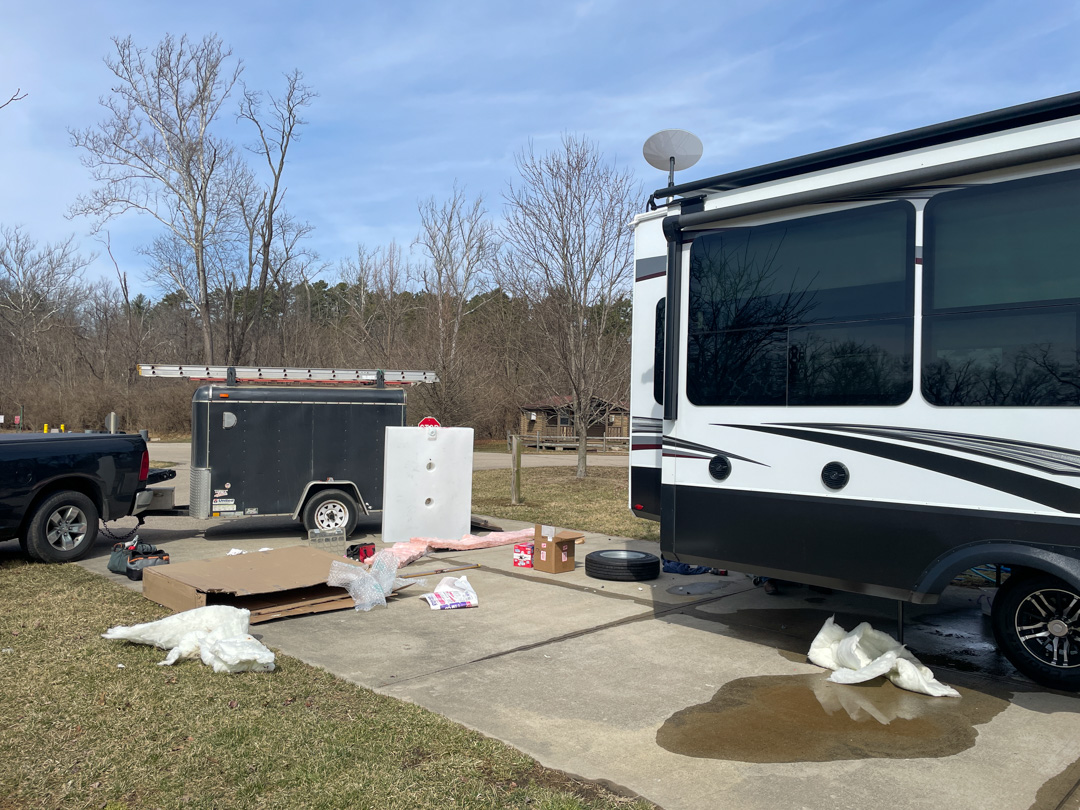 We were lucky to be in town while the Bengals were footballing their way into the Superbowl. We anticipated the January doldrums of a city with freezing rain frequently in the forecast. We got groups of young boys shouting WHO DEY at us as we walked about downtown. We were treated to hopeful signs fastened to fences and gates proclaiming the glory of the home team; even the local sewage plant partook. Rather than advertising some shmucky lawyer's ability to sue your neighbor, billboards declared Bengal pride. Donuts were dyed a concerning hue of orange, and the already seasonal King Cakes featured a 'baby Joey' upgrade. Firework displays were common. They set them off to celebrate a playoff win, to send the team off to the next playoff game, to rally the team for the Superbowl, and probably just celebrate Joe Burrow farting.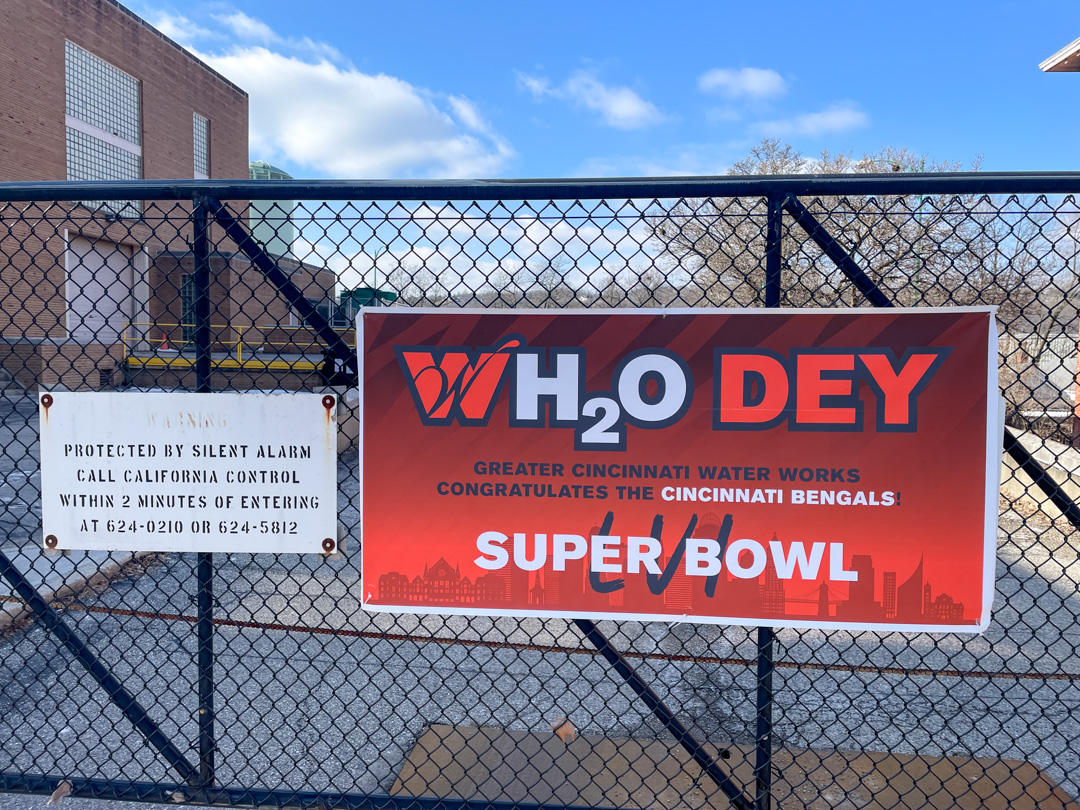 The Bengals lost.
In other Cincinnati news, we popped into Findlay Market and drank a beer at Rhinegeist Brewing and spent a Sunday at the art museum. We checked out the American Sign Museum and shopped for imported food items at the circus of a grocery store that is Jungle Jim's. We ate falafel in a bar at Forty Thieves and enjoyed the lemon pasta at Pepp & Delores so much that we made reservations there twice.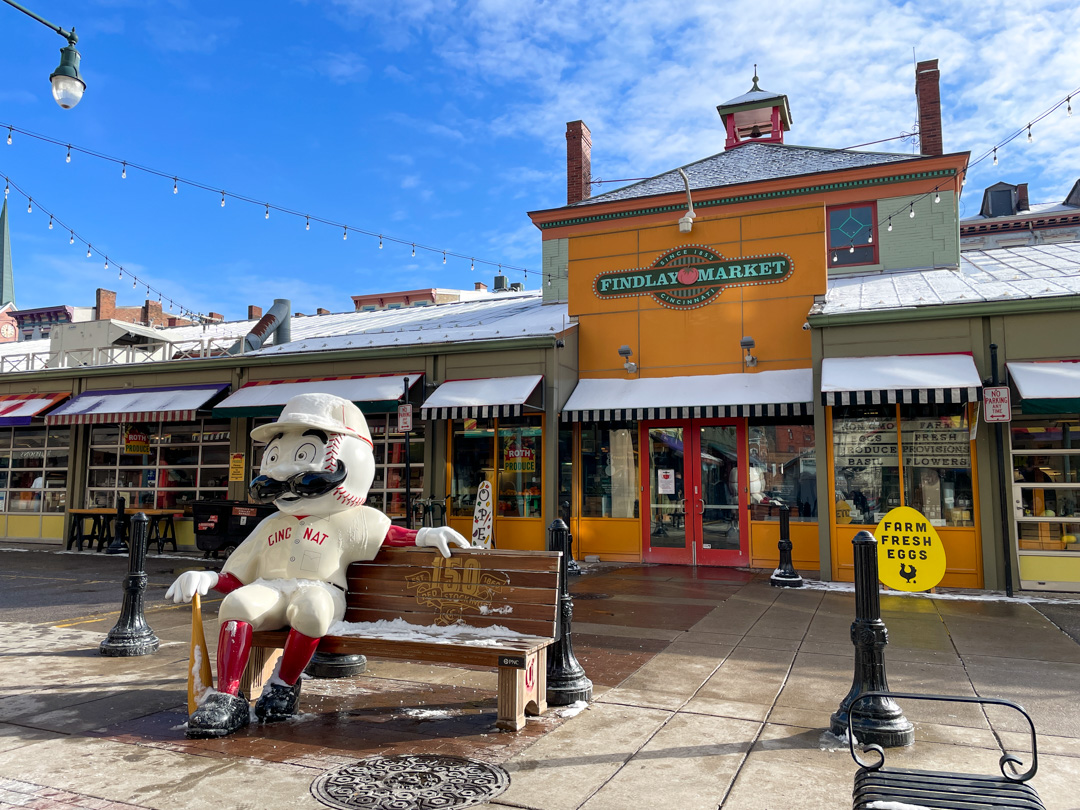 We celebrated Jake's birthday. We broke up our days with runs on the many greenways and trails that Cincinnati hosts. We traipsed randomly about the city to see what our eyes might see.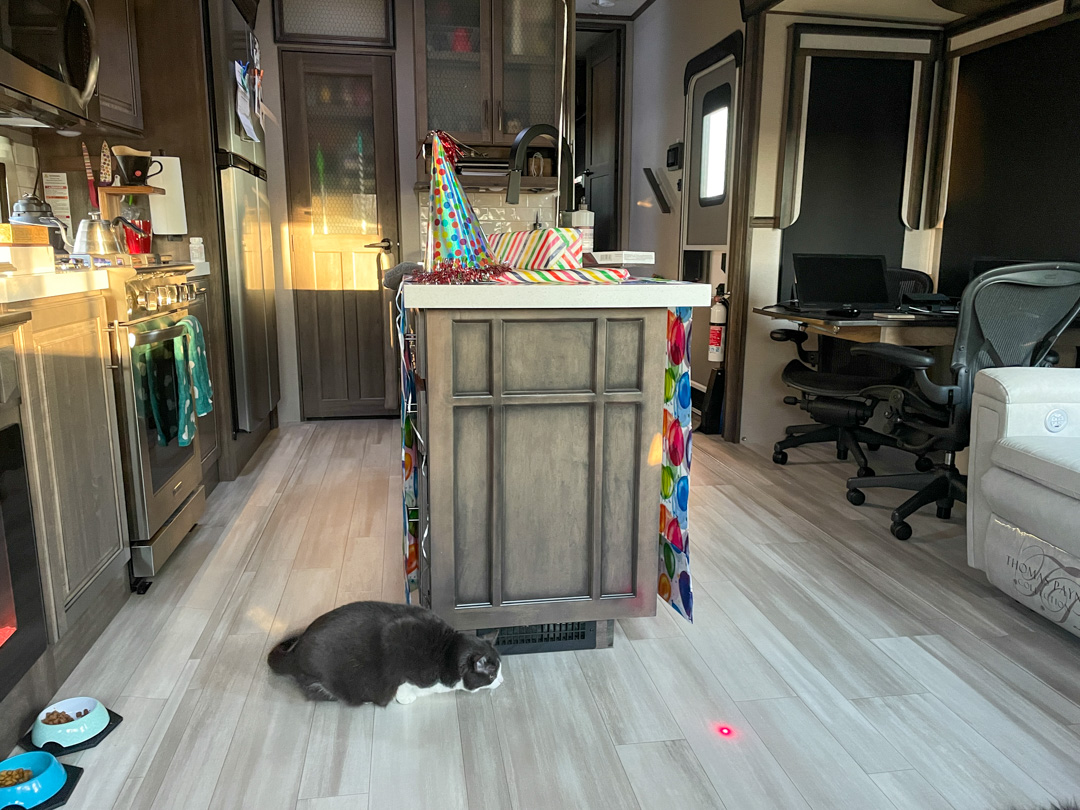 And then finally, FINALLY, our truck was born. Straight from the diesel engine womb of Ford's Super Duty factory: our movement catalyst was delivered. We ditched the Jeep for a beastly blue 6-wheeled F-350 that doesn't fit into a typical parking space and is best fueled in the tractor-trailer lanes at a truck stop.
We pulled out of Cincinnati pretty soon after. Until we return: