Our second stay in Louisville – this time with a lot less Derby and a lot more tornado warnings – was swell. After an uneventful first drag of the new house, we squished ourselves into one of the many tight campsites at Louisville North Campground. Louisville North Campground is in a great location for our desires; the proximity to several paths that can be used for running, accessibility to downtown Louisville, and its position in relation to a Torchy's Tacos was clutch. It also abuts an active train track and is within eyesight of a highway, so our stay wasn't what one might consider peaceful.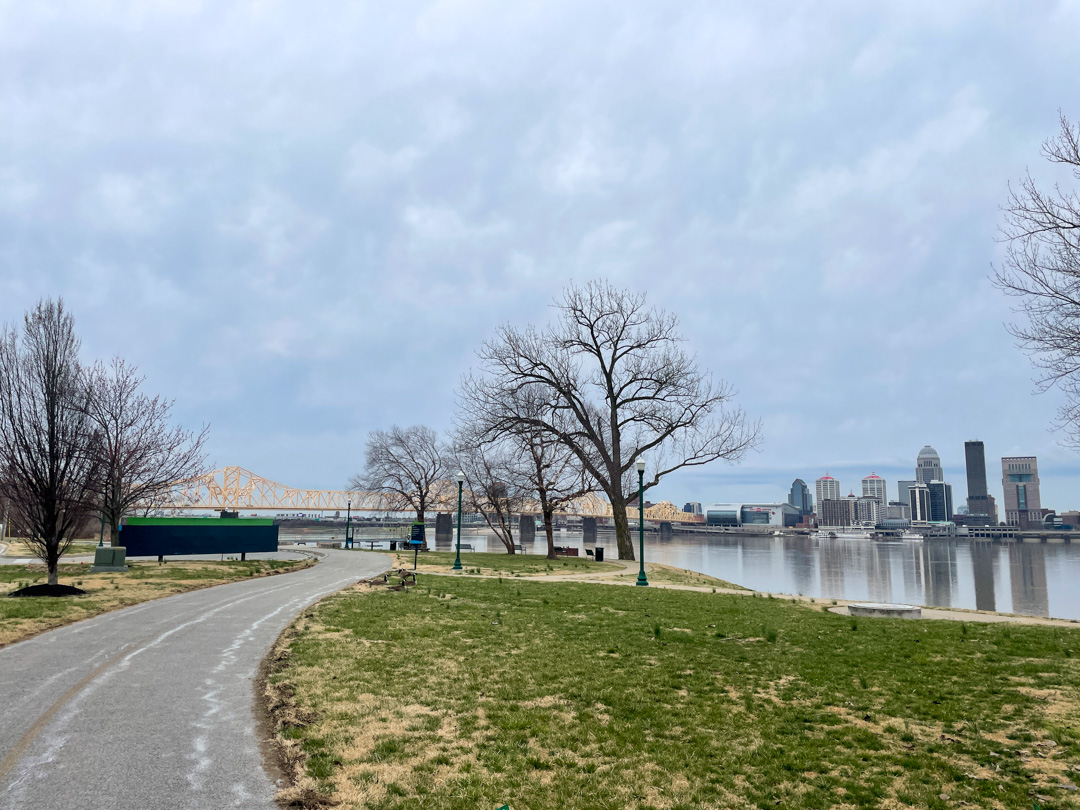 The first time we checked out Louisville we were focused on partaking in the 2017 Kentucky Derby. And by partaking, I mean frolicking around a muddy infield a bit tipsy, shouting for horses to run faster. Due to its proximity to The Downs, we overnighted at The Kentucky Expo Center.
Both camping locations had their pros and cons – we would stay at either again.
While in Louisville the main excitements were Torchy's Tacos and tornados. We love Torchy's and will eat at Torchy's whenever a Torchy's is available to us. We do not love tornados and we will pack up our cat and hide in the safest nearby building when a tornado is near to us. At campgrounds, that is typically the restrooms. We spent a raucous Friday night hanging with a slew of other campground patrons in the campground bathroom as a tornado touched down on the other side of the city.
The few times we weren't eating at Torchy's (we ate there A LOT) or hiding from tornados (only once, to be honest), we found some time to visit the Louisville Slugger Museum (pretty neat) and wander aimlessly amongst the many bourbon aficionados popping in and out of tasting establishments downtown. We're not bourbon people, so we opted for a sunny bench in the beer garden at Falls City Brewing. We followed that up with ice cream cones with a heaping helping of toasted marshmallow goop on top; I like my sugar with sugar on top. We also paid our respects to the American hero known as Colonel Sanders with a visit to his final resting place. My dad would have liked that.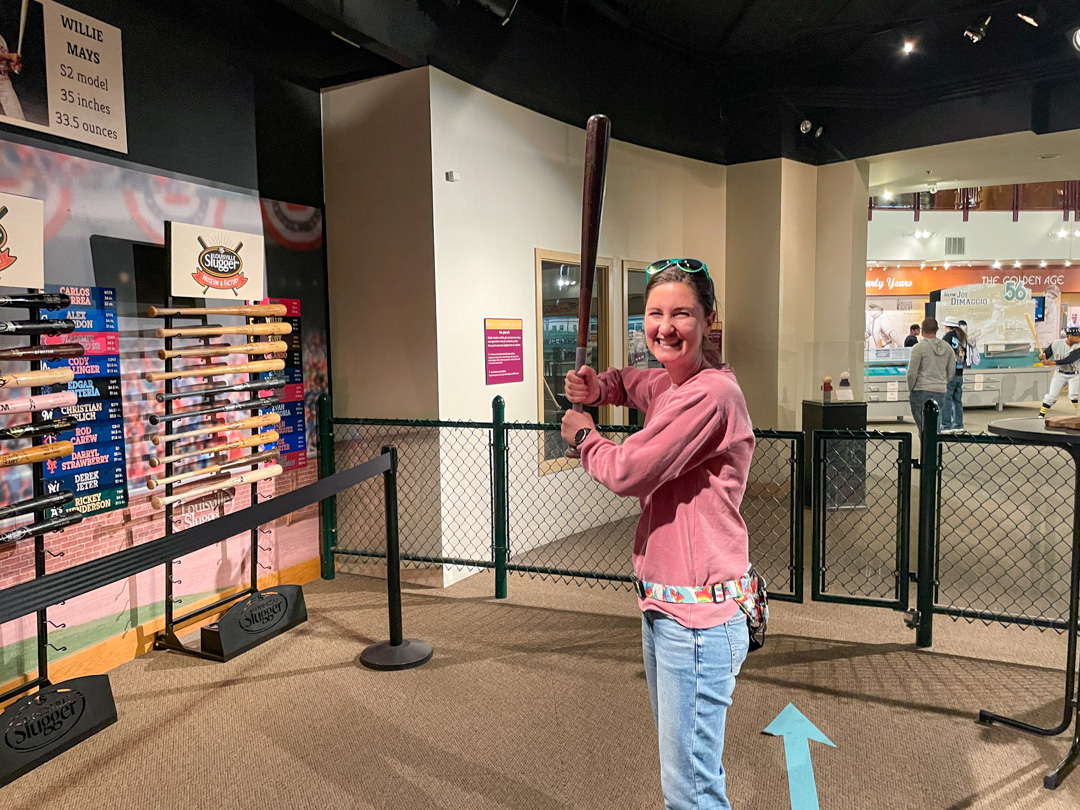 We took some time before arriving in Louisville and on our way out to practice our NewDyna backing skills.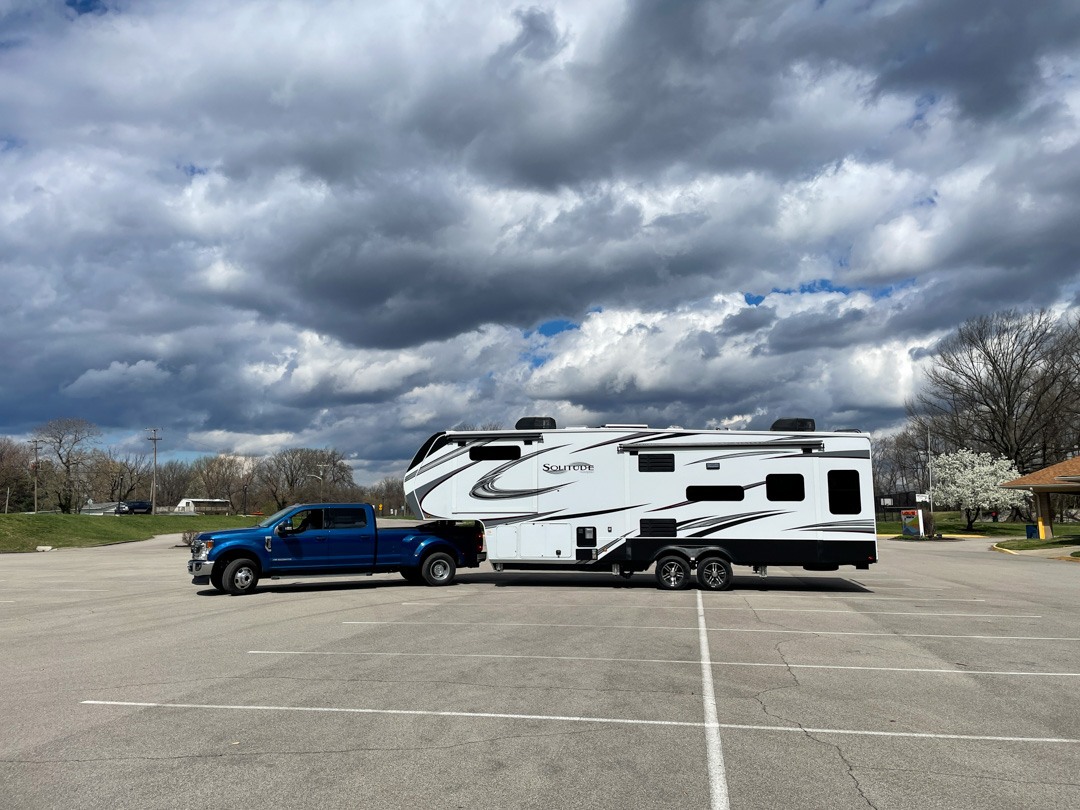 We need to keep practicing our NewDyna backing skills.