What's more fun than living on an island for a week? Living on an island where family also resides. What's not fun about living on an island for a week? When the campground you have booked has no cellular reception, thus rendering you internetless. This doesn't sound too awful- except when you rely on the internet to earn the money you need to travel full time in an awesome but cranky RV. Jake spent a lot of time at the local library, and I spent a lot of time climbing the highest nearby hill and attempting to get enough signal to update my parents on not being dead. But other than sketchy internet situations, living on an island in your home on wheels is pretty sweet.
Jake's cousin Stephanie lives in Northern Washington on Whidbey Island. Whidbey Island is cool. We were staying near the Whidbey Island Naval Air Station. This military base provided entertainment in the form of fast flying, badass maneuvering, loud jets when the skies were clear. Much enjoyment was found sitting outside and watching our free airshow. The same military base provided a trial run of our 'fight or flight' fear responses as the Growlers shot through the sky when it was overcast. Holy crap- those things are loud. And when you don't see them coming because it's to cloudy and the weather suggests you stay inside and do inside type stuff- crap. Instant surprise! Not the good kind.
We were also introduced to the Whidbey Island rocks; a cult like following of Whidbey Island citizens who paint and hide rocks for their 'children' to find. I definetely observed some adults who were more into hiding/finding the rocks than the littles- which makes it even cooler. Also, these rocks are painted with talent, which is why Jake and I were stuck simply finding and re-hiding rather than adding our own painted rocks to the bunch (talent issues). We found them on our running runs (which were beautiful and heavy on technical trails- yeehaw!), we found them on our ice cream runs (yay ice cream!), we found them on our beer runs (super yay beer!). Whidbey is littered with beautiful colorful rocks. It rocks.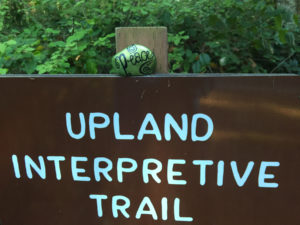 We ventured around the island from Deception Pass, where we watched crazy tidal flows and whirlpools from the platform of bridge, to Langley, where we watched glassblowers entertain fellow tourists and frolicked amongst the hoard of feral, domesticated bunnies that have taken over the hills surrounding the town. I really like the bunny part; I would make a trip back to Langley just for the bunny part. In between bridges and bunnies, we spent some time in Oak Harbor, where there is a library with internet and plenty of Pokemon for catching. We stocked up on local meats (as much as our freezer could handle!) from a tiny market along somewhere between Langley and Oak Harbor, and picked up cheeses and wine after a leisurely stroll about the grounds of Greenbank Farm. We popped off the island on a Sunday to check out the city of Everett, WA, and ended up hiking much farther than we expected (pro-tip: don't start at Chuckanut Drive and expect the hike to be only 5 miles) in search of Oyster Dome. Not to worry though- the views were great and we chased the unexpected exercise with a solid dose of Russian dumplings (so good) and some dry donuts (sorry Rocket Donuts, we can't recommend you to others).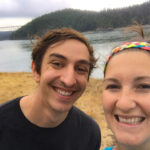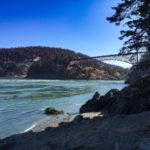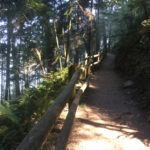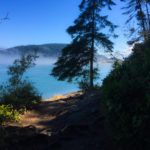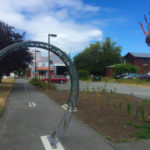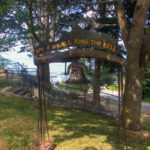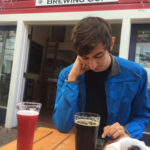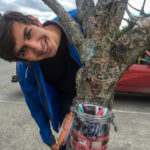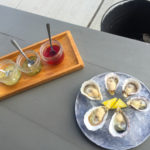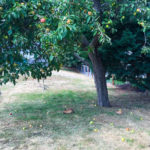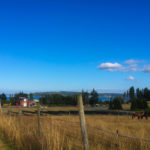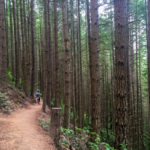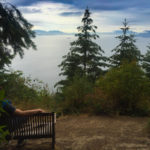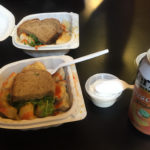 We enjoyed hanging out with Stephanie and her family; especially her little people. One of her littles can transform into a submarine. He showed us how. I've been practicing my transforming skill ever since he showed us. I keep transforming into a dustier, more bruised version of myself. Sadly, we didn't get a photo of this little transformer (maybe it had something to do with his transforming powers?). But we did capture snippets of the rest of the family.