We arrived in Atlanta on a Wednesday afternoon, after dragging ourselves out of our quiet spot in Crawfordsville, GA. We were a little bit dreading Atlanta – the RV park prospects here are dismal (based on past experience). But, we were not dreading the reason for us being in Atlanta: using the Atlanta Airport. Direct flight to the Dominican Republic for a week of vacation with my little sister? NOT DREADING.
So that's a cool thing about traveling full time. If you want, you can just drive your house to a convenient/cheap airport so you can fly to wherever it is you want to fly to.
But if you choose the Atlanta Airport, you are also choosing shitty RV parks. We settled on a shitty one called Atlanta South RV Resort. Tight spaces, crap inner roads, directly adjacent to highway (hear: noisy), overpriced. Confession: I hate when an RV park has the word 'resort' in it when it is clearly *not* a resort. Stop the tom foolery. Anyways, not a resort. But, purpose served. Parking of Dyna near to the airport.
We couldn't bring Lucy with us to the Dominican Republic. So, we decided to try hiring a cat sitter for the week. Like, the kind that could come to our RV and hang out with her for a bit everyday so that she wouldn't get to lonely. And boy did we luck out. We happened upon a cat sitting extraordinaire. Her name is Sarah, and she is a goddamned cat sitting hero saint goddess.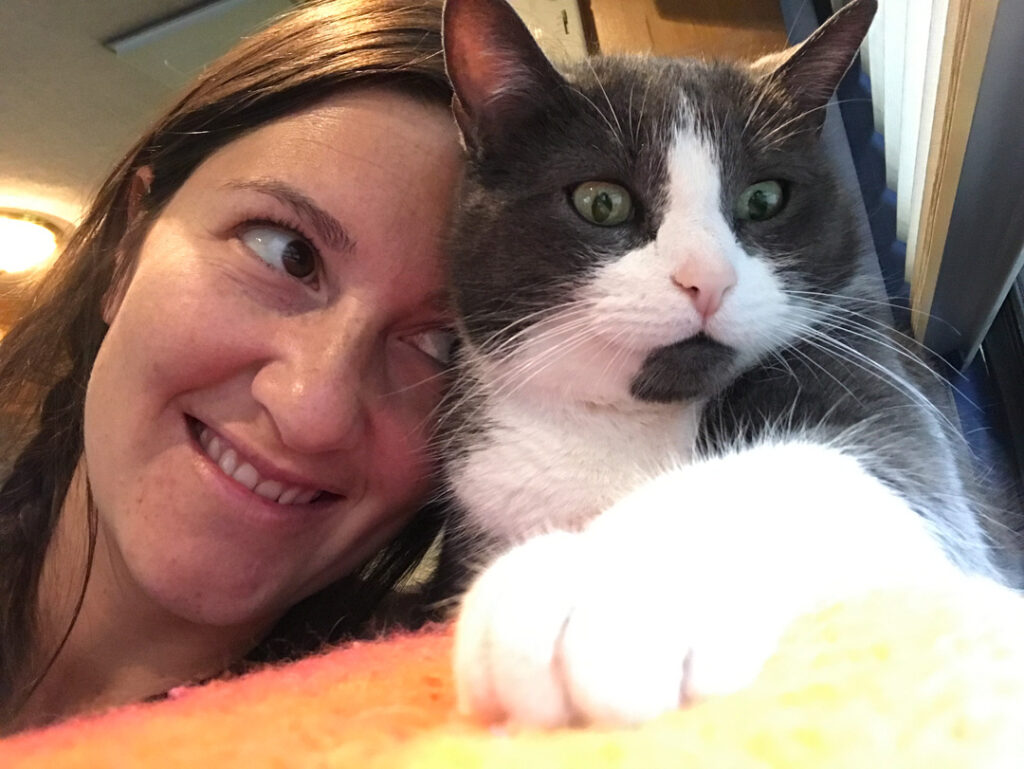 We did a meet and greet with Sarah before we left, and immediately felt reassured that our chunky little lady would be in good hands. While we were in the Dominican Republic that feeling was solidified. On top of Sarah's daily reports and photos, we got to see snippets of her interactions with our queen through our cat cameras. Yes, we have cat cameras. Get over it. Anyways, we were blown away to see Sarah spending an hour or more daily with our girl. Feeding her, loving on her, making sure her shit box was up to muster. It was awesome. If you're ever in the Atlanta area, and need someone to love on your family member (cats, dogs, birds, infants), contact Sarah. She's the best.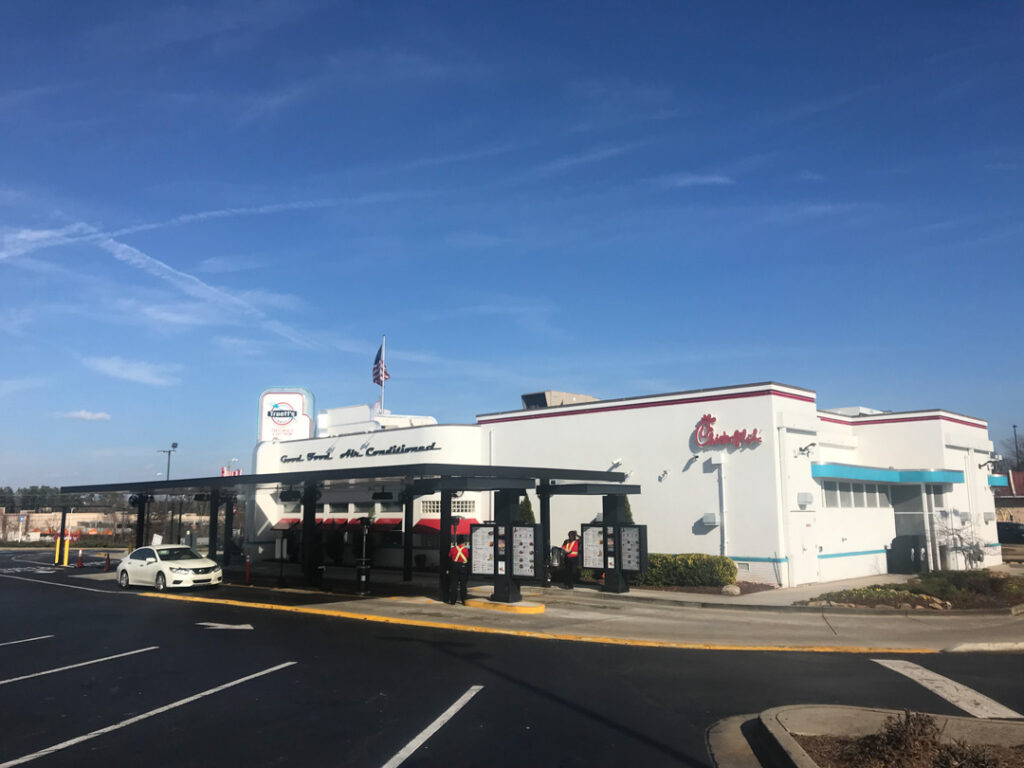 We did nothing else in Atlanta except for fly out of Atlanta. And eat at Truett's Chick-fil-A. It's Chick-fil-A on steroids. They have crap human rights beliefs, but Jake is addicted to that Chick-fil-A food. And while I am now limited to waffle fries dipped in Chick-fil-A sauce (get some freaking non-meat options, dang!) those waffle fries are pretty tasty.