What do you do when family time in NY beckons, but you are at least a two day drive away – and live with a cat who gets wicked car sick?
You secure a site at an overcrowded, overpriced RV park within range of her favorite cat sitter – who happens to live just outside of Atlanta.
Yes, the RV park sucks. Yes it'll make the drive to NY a few hours longer. No, we really have don't have another reason to be in the general vicinity of Atlanta.
But guys… Lucy.
She's our baby and we love her very much and so we do what she requires. Even if it's a shitty, overpriced, over crowded RV park outside Atlanta without any runnable routes.
We rolled into Atlanta South RV Park with just enough time to prep Lucy for Sarah's daily visits and throw some clothes in bags. We explained in detail to our cat who completely understands everything we say, that we would be leaving her to reign over Dyna, but Sarah would be by to snuggle daily – then hit the highway in the Jeep towards Winchester, VA to see Jake's little sister, Emily, graduate from nursing school.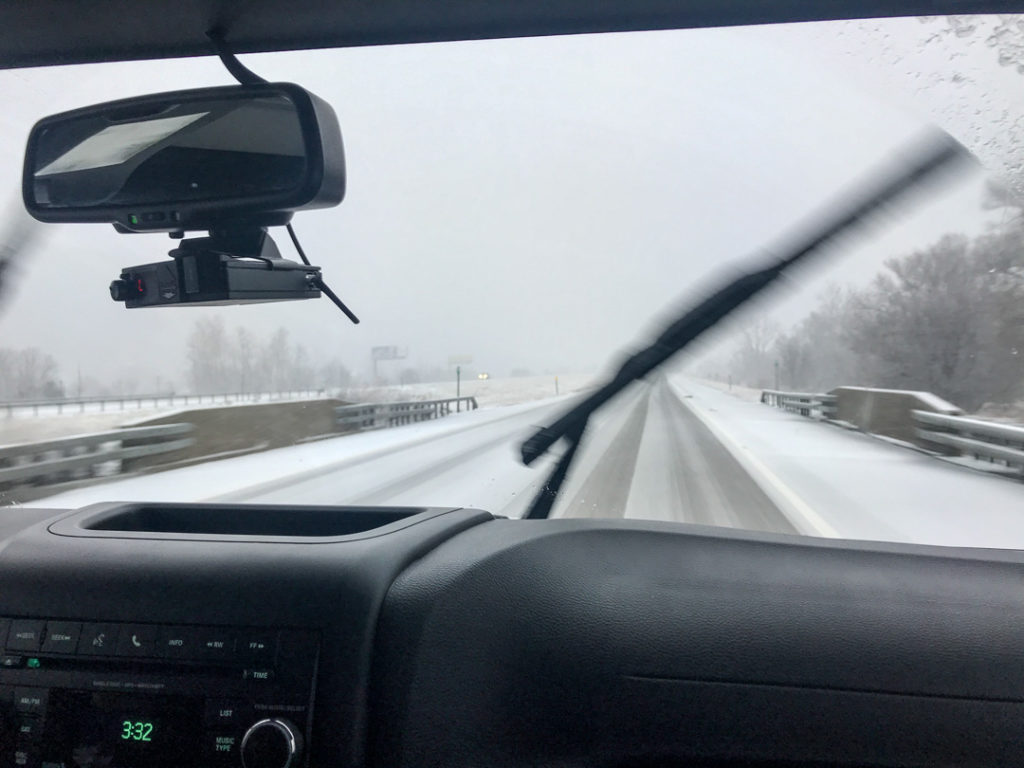 After a few days spent celebrating Emily's major accomplishment, we loaded Fred into the Jeep and hit the road towards Rochester, NY. It was a long, snow-laden drive, but Fred made sure we got through it by purchasing ample potato chip themed snacks at fuel-up stops. He's the best.
As soon as we hit the Rochester city line, we turbo-boosted ourselves to Naan-Tastic, the best restaurant that ever was, and chowed down. Then we picked up Scott (of the adventures of Jake & Scott) at the airport, and made his parents roommates let us sleep at their house.
We spent about 5 days in Rochester cramming in as many visits with friends as we could muster. Most of these visits also includes foods and drinks of the best sorts.
After our time in Rochester, we headed towards my hometown area (greater Owego area) and spent a day with my family, before heading up to Cortland where we rent a hotel/lodge/suite situation and invite our siblings to come spend a few days to celebrate Christmas. My parents joined us on Christmas day this year, which was a really nice addition to the holiday dealings.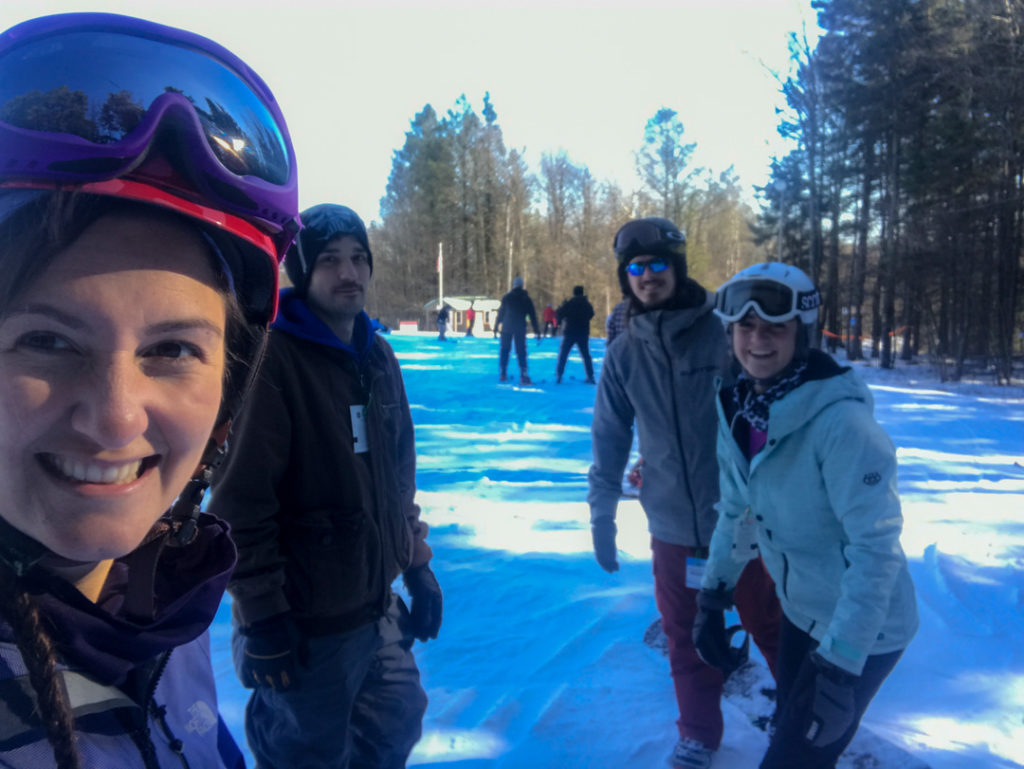 We made the two day drive back to Lucy's loving paws on the 26th & 27th. I somehow caused myself a driving injury – involving much pain in my left shoulder / neck area. Because I guess that's what being in your early thirties is like.
We spent a few more days in the Atlanta area, regaining sanity, snuggling Lucy, and doing a bit of running around Atlanta. We also made a trip out to what may be Jake's new favorite restaurant, True Food Kitchen. We found out about True Food in Denver, and were excited to find they have them in a few major cities – Atlanta included. I like True Foods just fine – but it's no Naan-Tastic.
We spent New Year's Eve as we have been spending it since beginning our nomadic lifestyle: in bed, watching crap T.V. with snacks. Usually we also FaceTime with my brother, but apparently this year was the year for me to fall violently ill and want to die, then fall asleep by 10 p.m. Yay!
We pulled out of Atlanta on January 1st – headed for our first winter in Florida. Except we have no reservations in Florida, so this should be a real treat. Because clearly there will be plenty of room for us amongst every other snowbird and full-timer who is not in Arizona. Ok, clearly I have Florida in the winter anxiety – we've historically hung out on the cusp of the winter masses – Georgia, South Carolina, Texas. Jake says he can make it work though, and when Jake says something will work… it works.
So, here we come, Florida.