We don't pass through NY without at least a zip-trip to Rochester. It's our 'special place'. And it has garbage plates.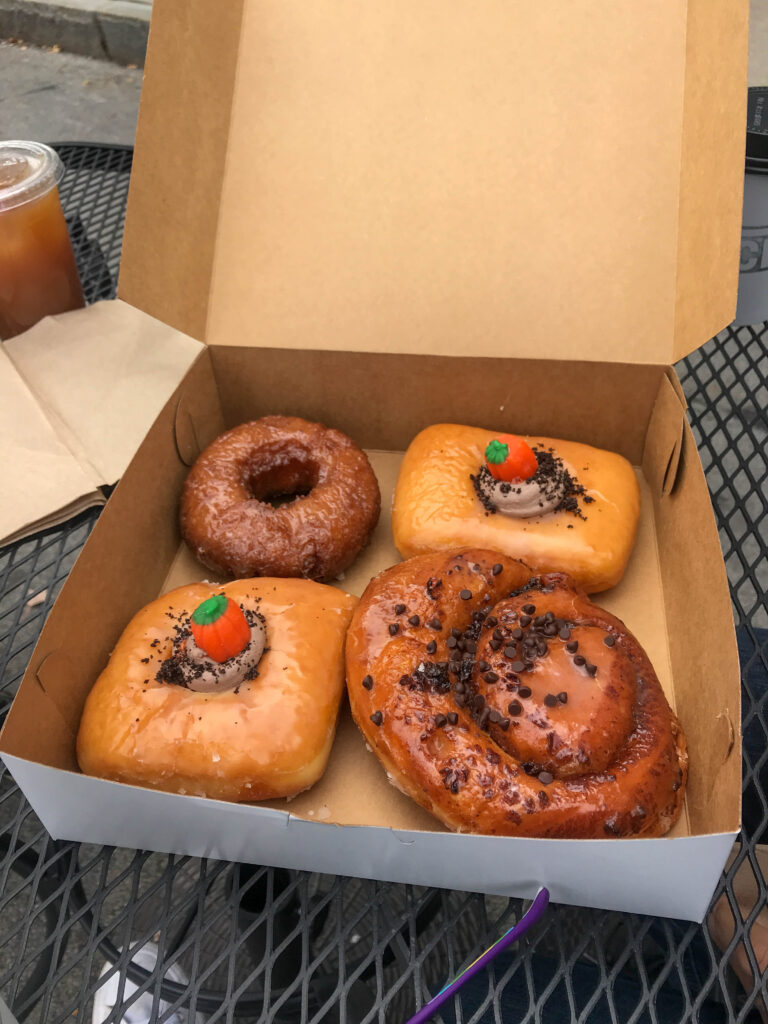 At this point, I have written so many times about visiting Rochester, that I don't feel it prudent to write about visiting Rochester another time. With COVID closing or limiting many activities, and taking the non-donut breakfast foods away from the delight that is BoxCar Donuts, there isn't much new to report.
We cautiously visited a few friends – walking outside, hiking, running, or grabbing a beer on a patio in 50º weather. Lucky for me, Jake upgraded my Marmot jacket recently, so 50º weather can suck on my warmth.
We completed doctor's appointments, got our teeth cleaned, and made Lucy visit her personal hell the vet where she was forced to wear the cone of shame for a pretty basic check-up because she is an overdramatic monster at the vet.
Anyways, if you're interested in some of the many amazing things about Rochester, NY, please enjoy reading through my many previous blogs doting on the place: Life With Dyna's Rochester Love Affairs
One change of pace to report: we stayed at Webster Park this go-round. The camping there was incredibly quiet – and also stupidly expensive for water and 30A hook-ups only. But, the trails are amazing and we thoroughly enjoyed the running and quiet nights provided to us by this overpriced little camping park. If only it was 15 minutes closer to the city (and maybe $15/night cheaper!)