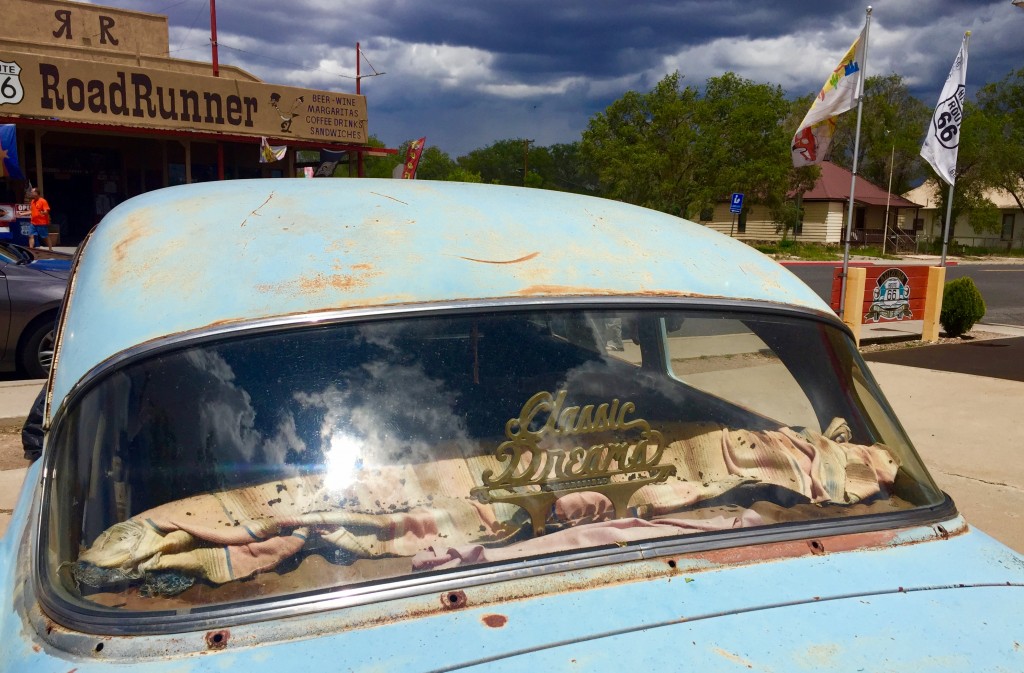 Our weekend plans were interrupted by some weather (of the foul variety), so we found ourselves 'playing it by ear' (from now on, I will denote use of this metaphor with the acronym 'PBE'). We nixed a second trip to the Grand Canyon and decided to go explore some nearby towns on Rte.66. We drove through a ghost (Ash Fork) before hitting Seligman, which is anything but a ghost. We were even greeted by a parade! Now, the parade was only ~8 vehicles (2 fire engines, an ambulance, a few cars pulling hay wagons) and 2 horses long, BUT it passed through town TWICE (dedication). And they handed out beer when they ran out of candy (don't worry, we also got some candy). All of this excitement made us hungry, so we wandered down to the 'Snow Cap', which only serves food for the health conscious (foot long hot dogs, 'dead chicken').
We drove another 30ish miles down Rte.66 before turning back towards Dyna. We drove through rain bursts that flooded the saltine cracker dry land, stopped and chatted briefly with a dude who is walking across the U.S., and found a dinosaur.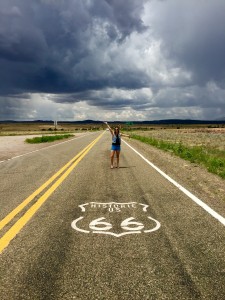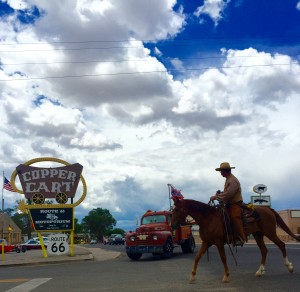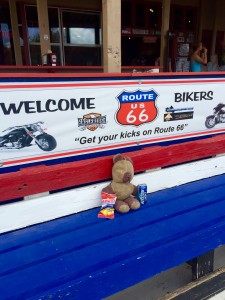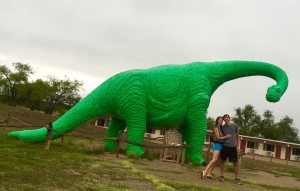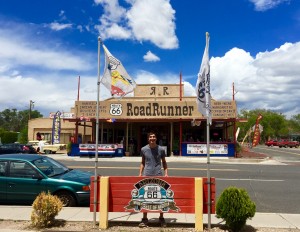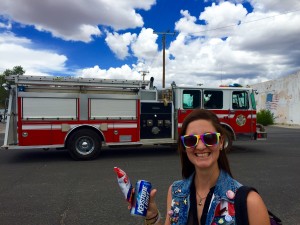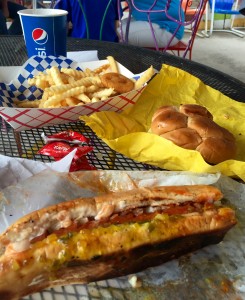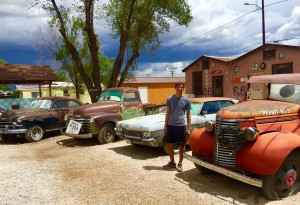 Ealier this week we went to 'Bearizona' because whoever came up with the name 'Bearizona' deserves our money. It had bears and bison and goats and stuff and we drove the RedRammer through the park and looked at all the happy animals. There were baby bears at the end and baby bears are cute because they can't kill you yet.
We've mostly been working on Dyna, zadoopsin' around on our bikes, eating ice cream, and doing some hiking/running. And Jake has been working. The sunsets here are great and it hasn't been too hot or too cold (maybe that's why they put 'Bearizona' here).