We're currently headed towards the Northeast for the summer. Winchester, Virginia happens to be on a route that could leave us in that general direction. In addition, Jake's younger sister, Emily, attended college in Winchester, and while we've been to the city in brief spurts to visit with her or attend her graduation, we never spent time exploring the city.
We secured a spot at Candy Hill RV Park, where we greeted by a crew of cantankerous management, parked, and regretted not leaving the campground upon arrival for the next 5 days. While the campground is well manicured, the road noise was analogous to overnighting in a rest area. The hook-ups at our startlingly priced campsite were on the wrong side of the rig. The staff stalked and grumbled. But, we survived, with a reminder of how lucky we typically are in terms of our campground experiences.
We spent the weekdays of our stay in Winchester running along a roadside path into the walking mall, working, then procuring edible items from the various restaurants downtown for dinner. We appreciated burritos and mixed beverages at Sexy Mexi (good) one evening, then ordered take-out pizza slices the size of my torso from Benny Meletos the next.
Our weekend in Winchester was actually spent mostly outside of Winchester, as Jake's sister Emily and boyfriend came to visit, and wanted to check out Harper's Ferry. We met them there, then did a short hike to an overlook. Afterward, we stumbled upon a Historic Candy Shop, which is a classification of candy shop I had yet to stumble upon.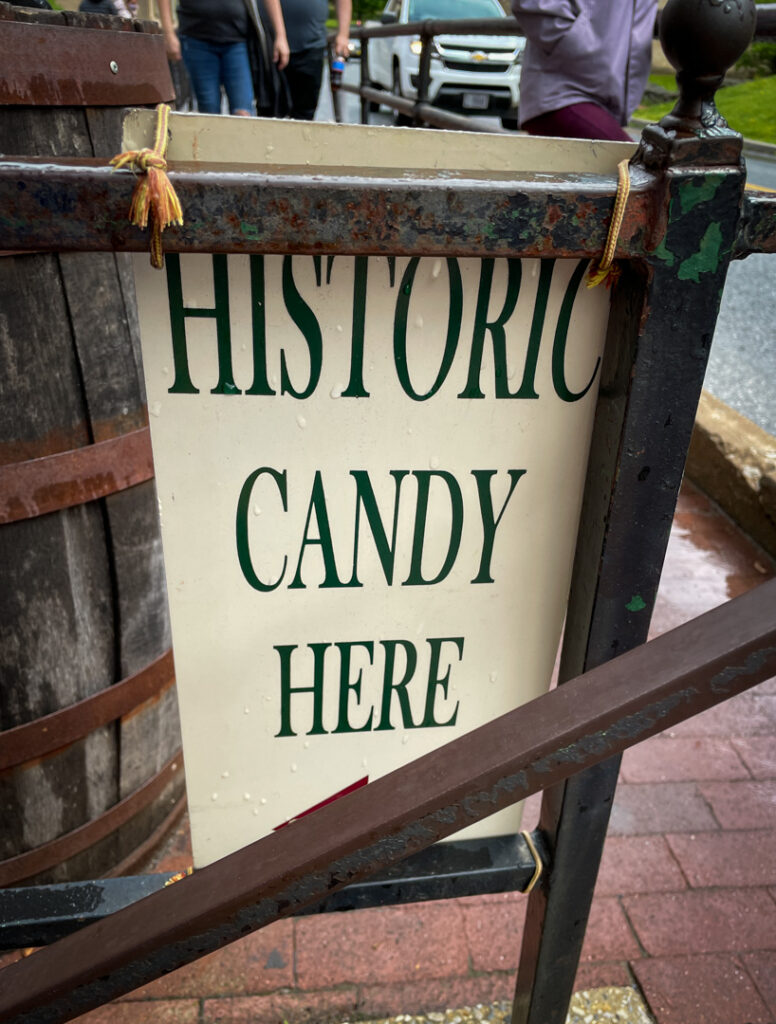 It was awesome! This candy shop had so many neat sugar-based offerings, from Rose Glass candy (floral perfection) to Cream Filberts (sweet with a hint of mothball) to molasses pulls (horses probably like these). We left the shop ~10lbs heavier in sugar treasures, and ~$50 lighter in cash.
Later, we headed up to Bear Chase Brewing, roughly 30 minutes outside of Winchester, and enjoyed a few beers with a view.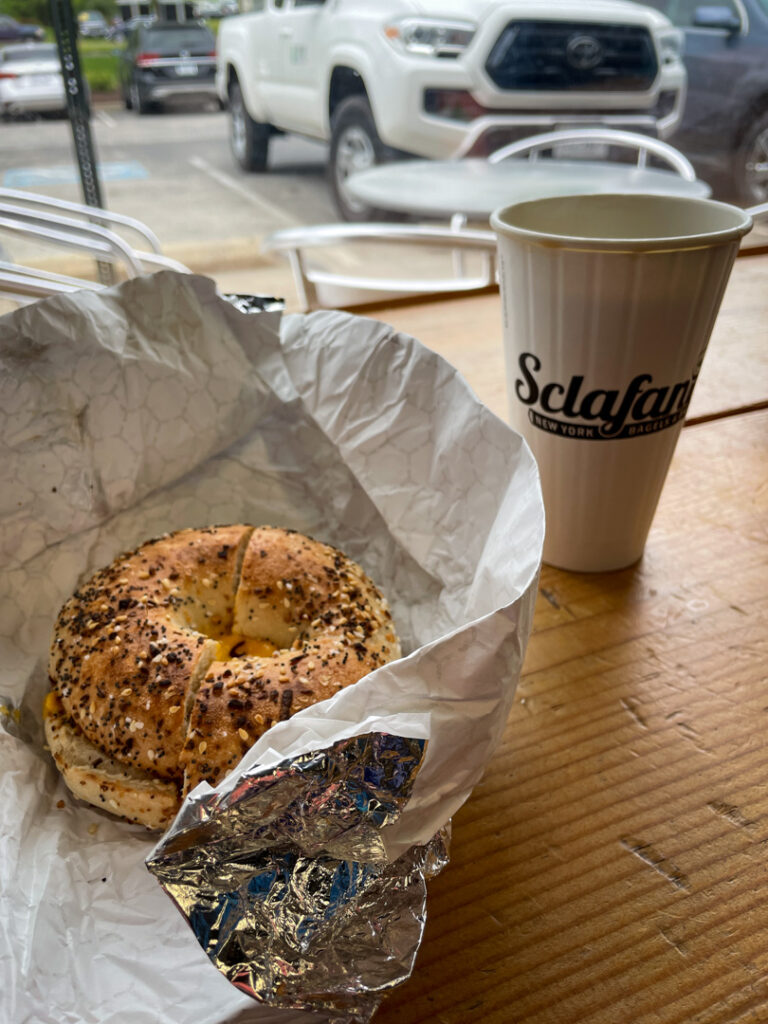 On Sunday, before Emily headed off to where the Emilies of Jacob Chafik roam, we grabbed donuts and bagels in Winchester.
After a brief foray into very few of the foods and activities that the Winchester area has to offer, we will continue North. The plan is to enjoy a few nights in Pine Grove, PA so that we can enjoy the awesome running trails the area has to offer, then to head to my hometown area, Owego, NY for a few weeks to participate in some family type activities. Since I've written about both places (Pine Grove once, Owego numerous times), don't expect to hear from me until we've moved on from both. But know we're out there – living in a big old RV with Lucy the cat, traveling the U.S. highways and 'oohing' and 'ahhing' at stray cats and quirky roadside attractions.