Some stops are glamorous only in retrospect.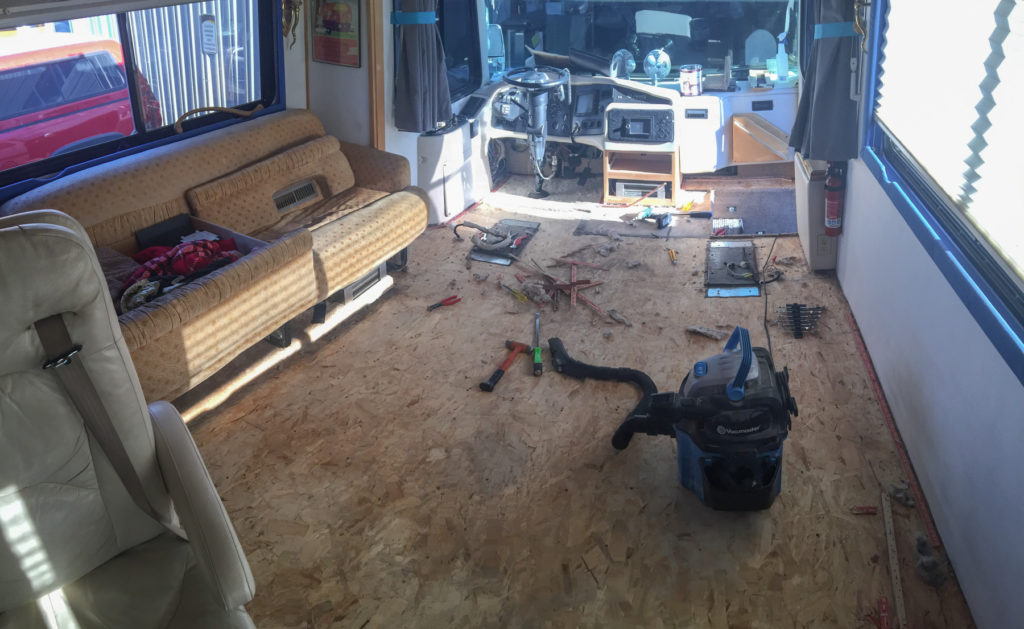 Our second rendezvous with the greater Eugene, OR, area was glamorous only in retrospect. We spent much of our second date with Eugene hopping between RV shops. The Eugene, Oregon area (specifically, Coburg and Junction City) is a mecca for RV craftsmen. So, we hunted a few down. We beat them into submission. We forced them to agree to install a new floor, re-upholster our couch, and paint a few trouble spots on Dyna's 15 year old exterior. (Okay, we paid them- same difference). We also coerced these poor folks into letting us park on their property while we got the work done. Okay, okay, coerce is a strong word. This is a typical practice, but coercion sounds cooler.
RV shop boondocking is an adventure in itself. We vacated the premises of our home on wheels during the day, setting up Jake's work computer(s) in the dusty quarters where RV magicians perform their magic. Most evenings we were permitted to return to our own bed, tucked safely inside our mobile beast. Except one night. We opted to sleep in the rear-end of Red Rammer; I persuaded Jake to haul all of our bedding out to the trunk area (he's such a good sport). We dropped Lucy off at a cat motel (yes, that is a thing). We spent the evening eating Track Town pizza and scouting out a side street without overnight parking stipulations (trickier than we thought it would be). That part wasn't so glamorous in the moment.
Here's the part of this blog post where I give a huge shout out to Bobby & Scott, the pros who installed our new floor in a single day. Not only did they do amazing work, but they are super cool too. We twisted Bobby's arm until he took us for rides in his sweet crawler (and by 'twisted his arm' I mean 'mentioned how cool' the crawler is). We pretended to be civilized enough to convince Scott to take us out for a foodie tour of Eugene with his lovely lady; we spent the next morning in a food/fun coma. And did I mention the superb work quality and honesty of these guys? If you have an RV, and it needs any sort of interior work done, do yourself a favor and look these guys up (Kustom Coach Works).
I find the reality that we probably will never again visit many of the places we pass through a bit tragic; especially since we often find out about neat things we've missed after we leave. Although we were heading back mostly to for some cosmetic type surgeries on Dyna, a second stop in the Eugene area also provided us with the time (and knowledge) to check out some things that we neglected to experience on our first go round. We hiked up Spencer's Butte (sweet views). We drank delightful beers at Agrarian Ales (thanks for the tip Peter!) We finally ate at Track Town Pizza. Then we ate there three more times. We devoured delicious waffles at Off the Waffle (thanks Midge!) We spent a day exploring the coasts off of Florence and Yachats. We made a day trip up to Evergreen Aviation and Space Museum to see the 'Spruce Goose' (thanks Bob!). We ate greasy fair food at the Oregon State Fair. We attended screamed for the Ducks at a UofO football game. We drank a beer or 3 at Ninkasi. We moochdocked at the Valley River Center Mall (and I ran the riverway trail loop!) We finally stopped in the Dexter Lake Club for a beer (Animal House style).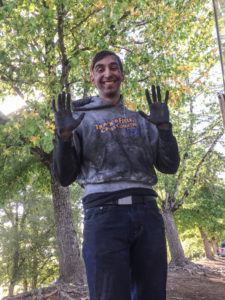 Oh, and Jake found new things that needed fixing on Dyna. I guess the air pressure valve is important for driving or something. So, we have yet another photo in a series of too many, of Jake covered in Dyna shmutz. #nevernotfixing
Since I'm not big on fixing (Jake assures me that my 'flashlight holding skills' are superb), I ditched him with Dyna for a week and flew out to D.C. to co-pilot a best friend's cross-country drive to her new temporary home in Susanville, CA. Meggy is a traveling physical therapist, and she has a funny little pup named Lucy (just like our Lucy cat!). Her next assignment placed her in Cali, so, we got her to Cali. Just two girls and a beagle dog cruising I-80. Jake ditched Dyna to pick me up from Susanville at the end of the week. On Jake & I's return drive back up to Oregon (where our Lucy cat was holding down our Dyna fort), we stumbled upon one of those little talked about scars on American history: a Japanese Interment Camp. Hey guys- let's not do that kind of thing again, ok? It wasn't cool then and it never will be.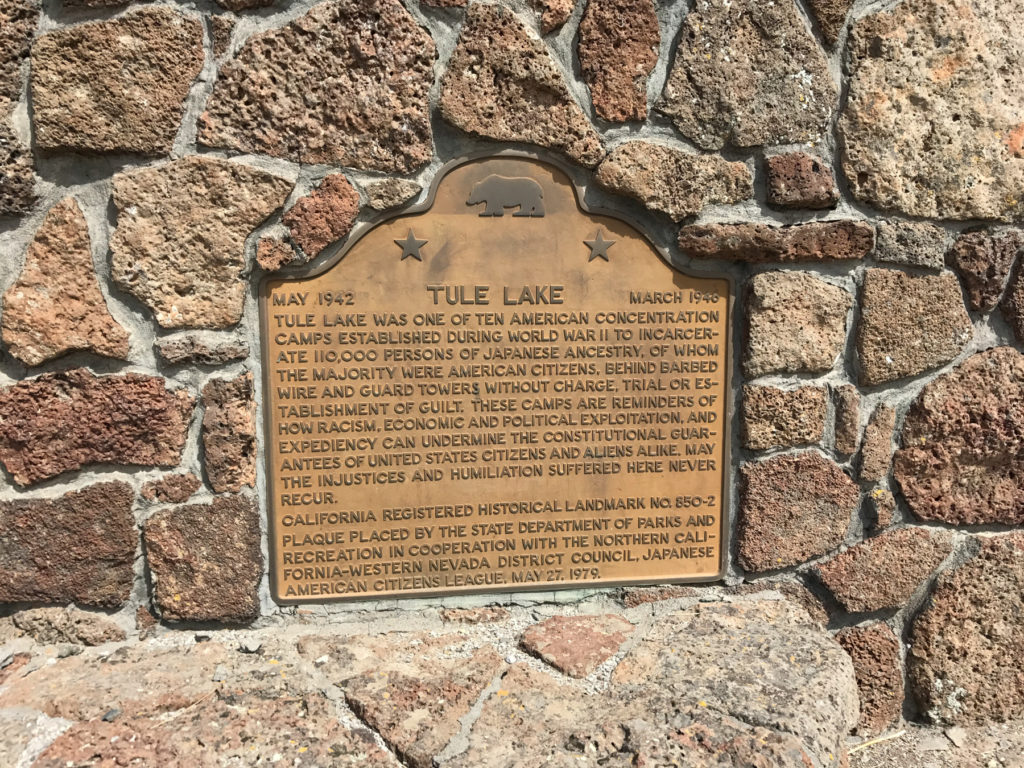 Eugene has been good to us during the roughly 2 months (broken in two) we've spent in the area this year. And since we missed the opening of their new Whole Foods store by only a few weeks, it looks like we'll have a reason to come back some day. If you beat us to it, make sure to eat a waffle (or 7) for us. Until you (or we) get (back) to Eugene, enjoy these photos of road trip happiness from two college friends who owned I-80 for a week!